Do you want to create multiple campaigns with a very similar structure or simply do not want to fill again step by step configuration form of a new contest because a lot of steps are repeated  and you filled them in your previous promo? Clone your campaign!
How to clone or duplicate a campaign?
Just follow the following 5 steps:
1. Sign in Cool Tabs and access 'Your contents'.
2. Click the "Copy" section corresponding to the campaign you want to duplicate.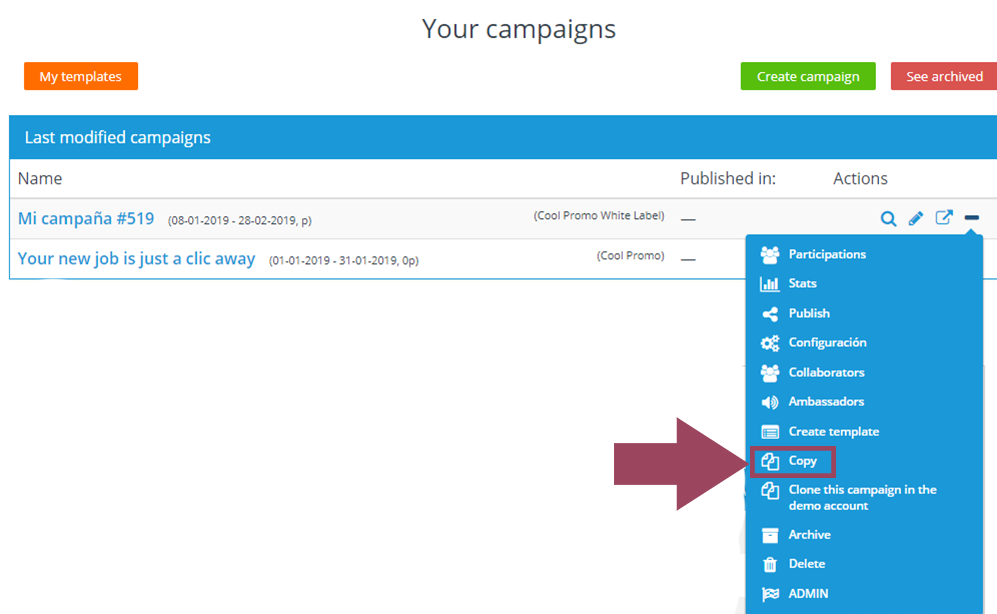 5. With this action you will already have on the list of 'Your contents' the duplicate campaign, so you can start working with it. It will be named as the original campaign, just followed by the term 'Copy'.


Take advantage of this new functionality and make campaigns from other faster!
Related content.