When you create a campaign in Cool Tabs, with the Cool Promo or Cool Promo White applications, you have the option to include personalized messages. These will be displayed when the participant shares the campaign or her/his participation in social networks.
These messages are included in the 'Go viral' section of the campaign editor. However, if you modify any of these messages (title, text or image), once the campaign has already been published, you will notice that it still appears with the previous customization. This happens because of the Facebook cache.
How does the Facebook cache work? When users share the same link at different points in time, Facebook tries to "economize" the information it receives to show the preview and scrapes each link every 30 days. In this link, you will find a more detailed explanation.
Despite this, there is a very simple solution to make the changes you have made appear: clear the cache.

Once updated, the information shown on Facebook when you share the link will be displayed as follows: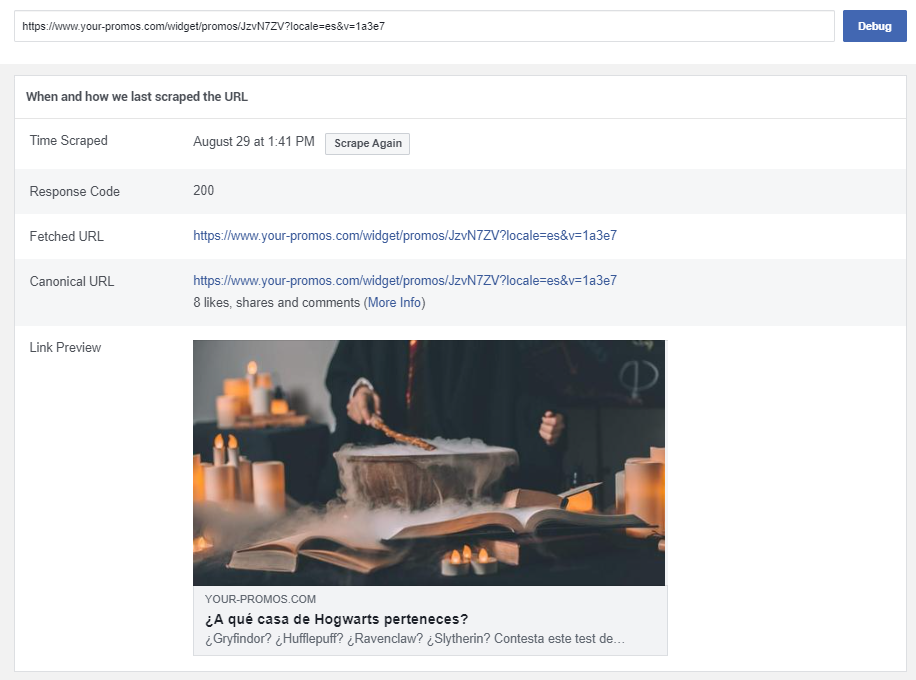 If you make changes again, enter the URL and click on scrape again.
Related content.
How to update the content that you share on Twitter and refresh the Cache.