1. Introduction.
Cool Tabs allows you to create sweepstakes in photos or videos of different Instagram profiles with our Instagram Sweepstakes app.
2. Step by step.
2.1. Create the first sweepstake.
1.
Access
Cool Tabs,
create a new campaign
and choose the
Instagram Sweepstakes 
app.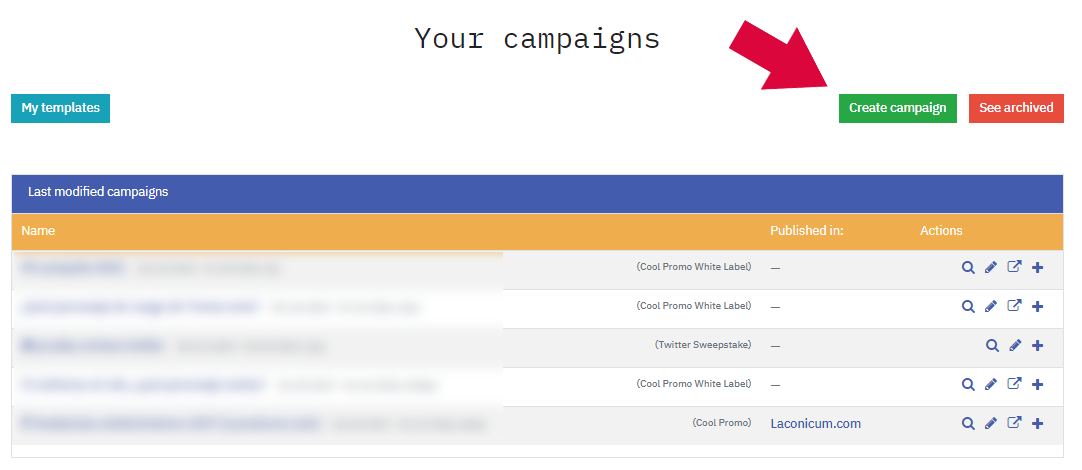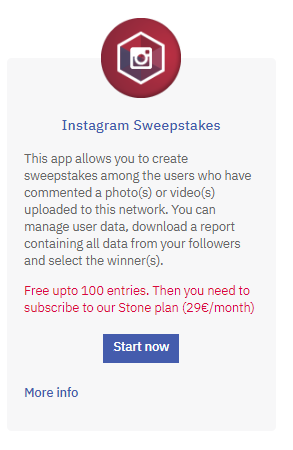 We explain you in the following tutorial: 
How to Create a Direct Sweepstake on Instagram and Choose Winners >>
2.2. Create the second sweepstake.
Following the same steps, we will create the second draw in the other account.
We choose the other Instagram profile in which we will also make the draw. 
2.3. Create a multiplatform sweepstakes and choose winners.
Access Cool Tabs, create a new campaign and select the option Multi-platform Sweepstakes, which you'll find in Applications for direct sweepstakes among your audience. 
How to Create a Multiplatform Sweepstake >>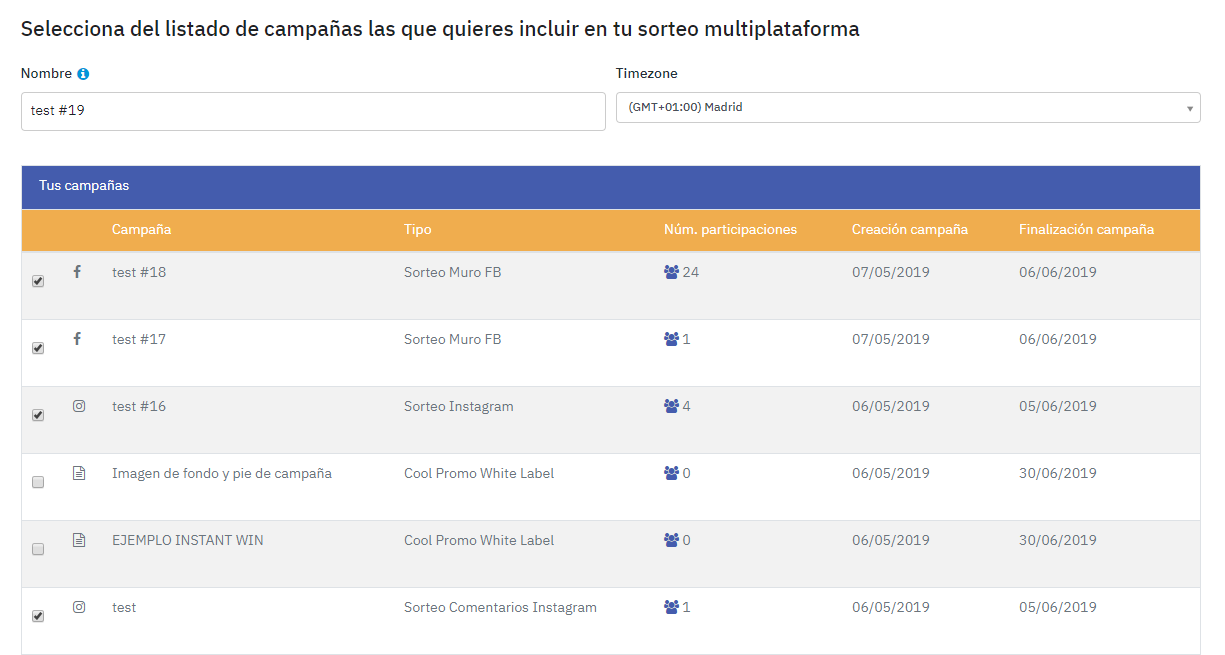 3. Related Content.
How to Create a Multiplatform Sweepstake >>
How to add an Instagram account on Facebook Business to do my draw >>
How to switch my personal Instagram profile to a company profile >>