How is registration from different social networks activated?
You need to go to the first section of the campaign creation form with the Cool Promo or Cool Promo White Label applications and from there you can choose the social networks from which entries can be made. You can choose one, some or all of them. Whatever you prefer.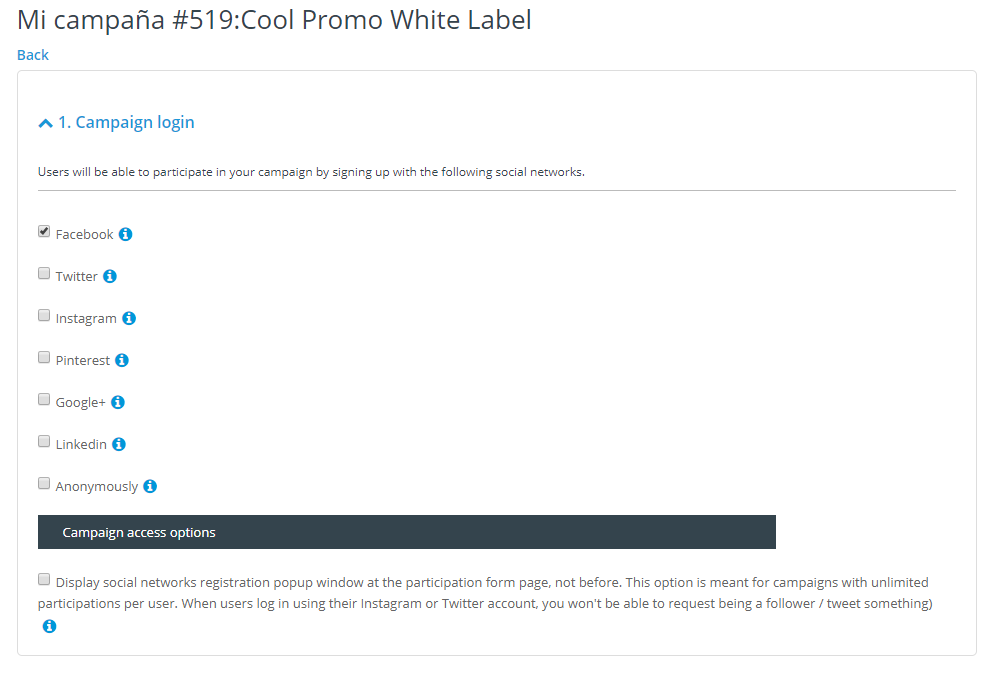 In the 'Go viral!' section, you can recommend your social network profiles to try to encourage participants to become your followers, if they are not already.
Related content.
Create your campaign with Cool Tabs and try the new participation options now >>