To avoid users could participate with a fake email, when you edit your campaign, you have the possibility to enable (in 'Form' section) the option to V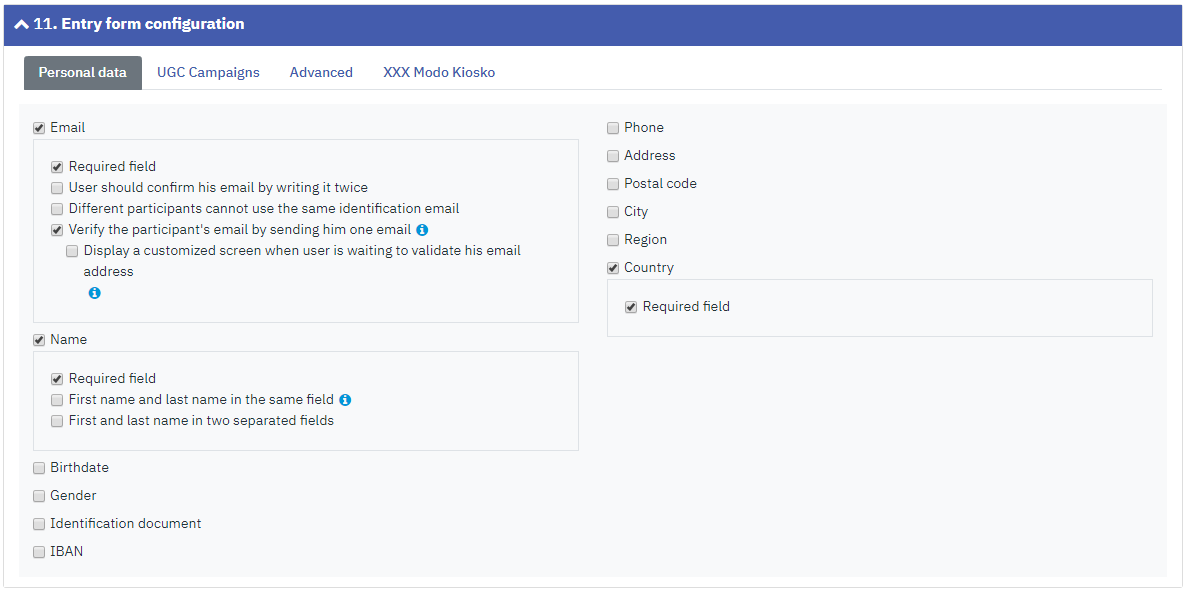 This way, when the participants fill out their personal details, they will visualize the following message: "your participation won't be fully registered until you validate your email address. You will receive instructions via email to confirm your email address".  
You can edit and customize this screen with another message in the design section.  
The user's participation will be seen as "not published", so it won't enter in the the draw until s/he validates his/her email address. Then, a "Thanks for participating" screen will be displayed and the participation will change to "published" status.
This anti-fraud system affects to the functioning of some campaigns:
Instant Win promotion: the prize is assigned when users validate their email, notafter they fill in the details in the participation form (as usually). Example: if the prize is set to be awarded at 3pm and someone participates at 2.50, completes the personal details and validates the email address at 3 (or in the next minutes, if nobody validated the email in the award-winning minute), that person will be the winner. 
If it's a moderated campaign, when users validate their email, the participation is not visualized automatically as published. It remains pending for moderation by the administrator.

The "Thanks for participating" email, that the administrator can personalize, won't be send it when the participants fill out their personal details, but when they have been validated their email. 

If it's a validation of a discount voucher campaign, the data validation checking is performed in the participation as well as the validation. Example: 

User A uses the correct voucher CUPON1, receives the email for validation, but doesn't validates it yet.

User B uses the correct coupon CUPON1. The system will allow his/her to use it because user A hasn't validated the email yet. User B valids the email. 

When user A validates the email, as user B has already used CUPON1 as well as validated the email, has already been used by user B and has validated the email, s/he will visualize a message saying that the voucher has already been used. User A will have to participate again with another voucher.
Related content.
Launch your competitions with this anti-fraud system>>