2.1. Access to the Terms and Conditions app.
2.3. Publish your legal terms.
1. Introduction.
Legal conditions are not a compulsatory term to create a campaign, but it's highly recommended to include them. Cool Tabs only includes General Conditions by default, but you can also create your own legal conditions for your direct sweepstakes on Facebook, Twitter and Instagram with an app especially created for that matter.
Why is it recommended to create legal conditions for our sweepstakes? When you create a contest with Cool Promo Lite, Cool Promo or Cool Promo White Label, there is a field that you can fill out with the legal terms and conditions for our promotion. Nevertheless, there is not a special field in the sweepstakes launched on Facebook (users who like or comment a post), Twitter (followers or users who retweet one or more tweets), or Instagram (followers or users who like, comment or mention friends on one or more posts). Some brands include the legal conditions briefly in the post where they launch the conditions, but you can also create them in our app "Legal terms and conditions for sweepstakes".
2. Step by step.
2.1. Access to the Legal Terms app.
Access Cool Tabs and click on 'Create campaign'.

Select the option 'Apps' and in the section 'Applications for direct sweepstakes among your audience' select the app 'Legal terms for sweepstakes'.

* Keep in mind that the access to this application is included in all our unlimited plans (Stone, Gold and Diamond). Besides, you can also use it with our Free Plan but in this case, it's limited to one use only.
2.2. Create your legal terms.
The first field you need to fill out is a name for your legal conditions. Users won't be able to see it, but you must be able to recognize the legal terms of your sweepstakes easily by naming them. (Example: Legal terms example).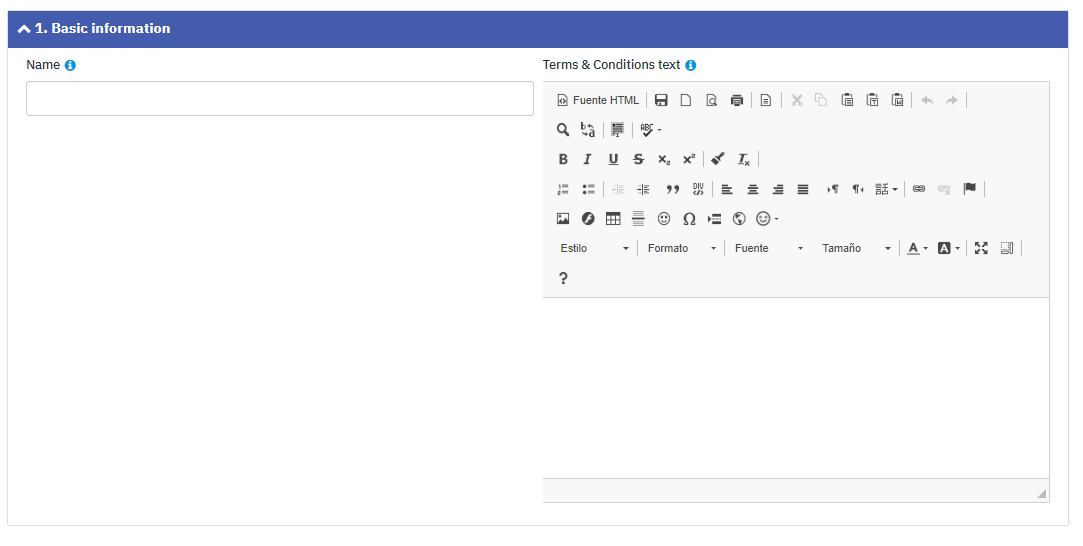 2.3. Publish your legal terms.
Once you've created the legal terms of your sweepstake, you may:
Publish a link with the url of the legal terms on the Facebook, Instagram or Twitter wall when you make the post about the sweepstake.
To access the url which contains your legal terms, access your campaigns and click on the "Publish" icon which appears in the right side.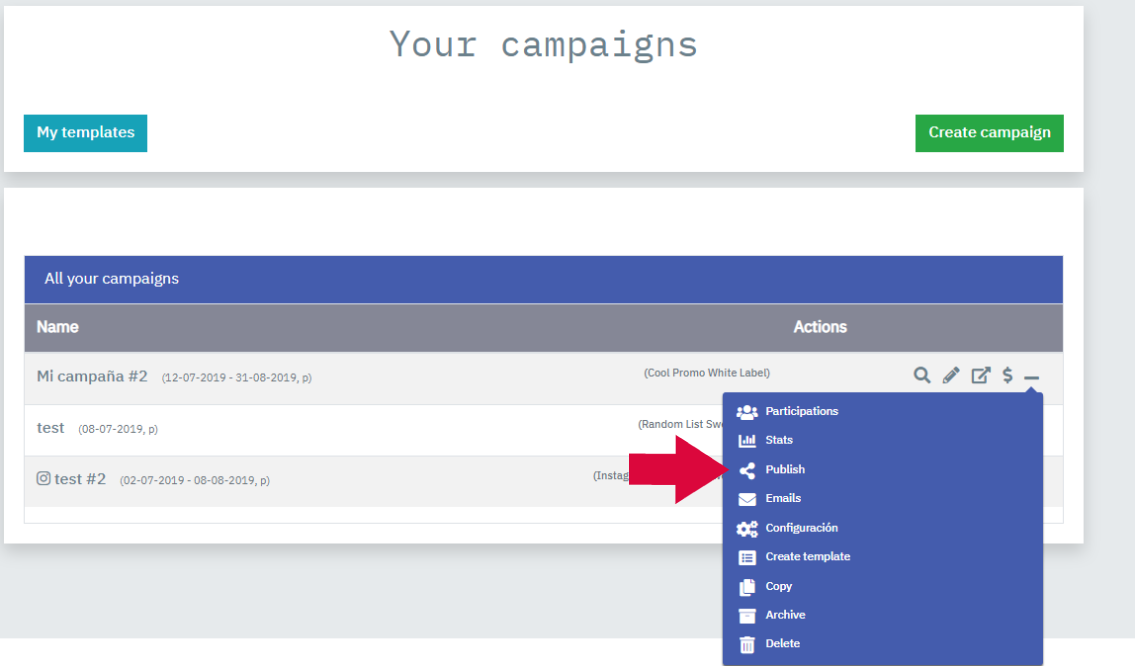 3. Others specifications.
If you have any questions during the process, do not hesitate to contact us through our web chat or our support email help@cool-tabs.com
4. Related content.