1. Introduction.
With our Social Listening - Analytics application, you can monitor a Facebook page and obtain your report with:
Statistics on posts (fans and users reached, engagement, negative feedback, people talking about your page, viral reach, CTR).
Page statistics (total likes, evolution of fans, organic reach, viral reach, total reach, committed users).
Top posts (posts with more engagement).
*Keep in mind that you can only analyze the business pages for which you are the administrator.
2. Step by step.
1. Log in to Cool Tabs and go to the "Monitoring" section. You'll see that one of the options that appears in the section "Analyze a new profile" is Facebook Page.

2. Choose the Facebook page whose performance you want to measure. This page must have at least 30 fans.

3. The tool will begin to analyze your posts and in a matter of seconds, we will show you the data and graphs that we mentioned above and the comparison with your competition. For this comparison, we will always choose fan pages with a similar number of fans, but there is also the option to compare it with pages with a different number of fans if you'd like.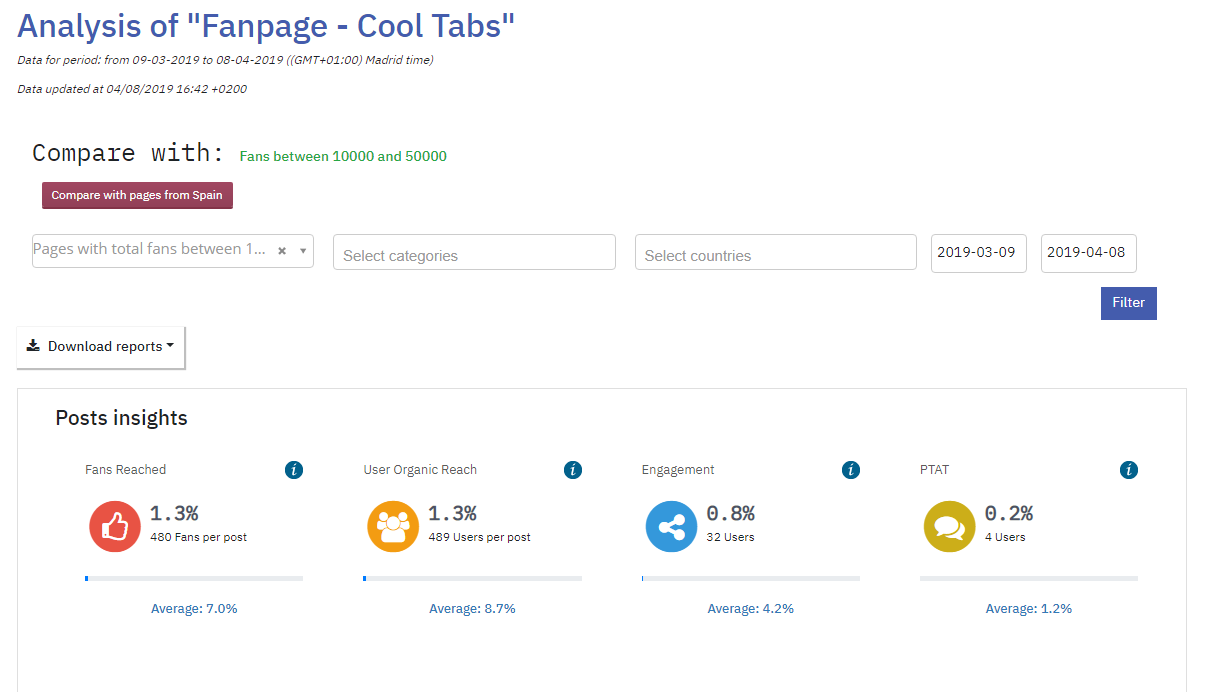 On the sidebar on the left, you can access the management of your fan page's posts. In this section, you have the option to filter them by start and end date, in addition to filtering by the type of post and status.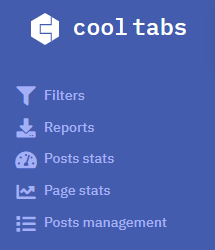 To view the analysis of your monitoring, we will do so in the following section:

3. Other specifications.
If you have any questions during the process, do not hesitate to contact us through help@cool-tabs.com
4. Related Content.
Create your monitoring with Social Listening - Analytics >>
How to create an Instagram hashtag monitoring >>
How to create a content Twitter monitoring >>