1. Introduction.
In Cool Tabs, you have the possibility to create a raffle between the comments of an Instagram post. To do this, the first thing we must consider is to verify if we have access to that profile.
2. Step by step.
When we create a sweepstake on Instagram, a screen will appear with the Instagram company profiles that our Facebook account manages.


In case we don't have access to the Instagram profile in which we want to carry out the sweepstake, we must follow the following steps:
1. Go to https://business.facebook.com/settings/instagram-accounts.
2. We've to select a Business Manager.

3. Once you have chosen the business, in the Accounts section, we'll go to the Instagram Accounts section. Here we will add the accounts we want to manage to make our sweepstake on Instagram. Finally, we will only have to put the USER / PASSWORD of the Instagram profile.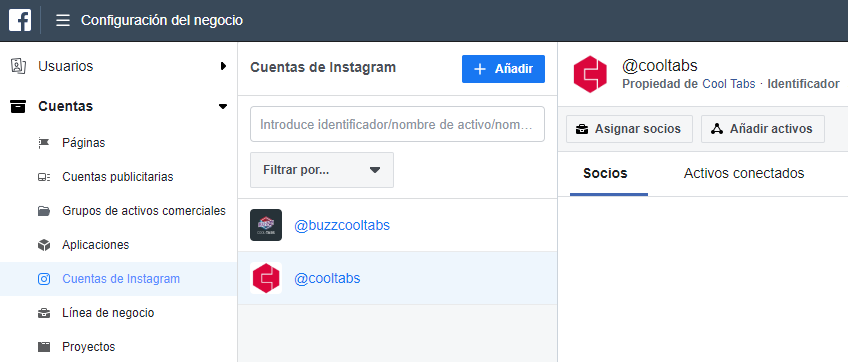 4. We've to return to the screen where we must select the profile to create our sweepstake.
3. Other specifications.
If you have any questions during the process, do not hesitate to contact us through our web chat or our support email help@cool-tabs.com
4. Related content.
How to Create a Direct Sweepstake on Instagram and Choose Winners >>