If you decide to post it on the url that Cool Tabs provides you, it can be very useful that, once you've set the campaign, you generate the preview URL for customers in the side menu of the preview (only available for Cool Promo White Label). With this URL, your customers will be able to see the campaign before it's public.
Only managers can see it and, as the customer usually is fan page administrator, they can access the campaign before it is visible to everyone and request the necessary changes, if any. 
These are the steps to get the URL: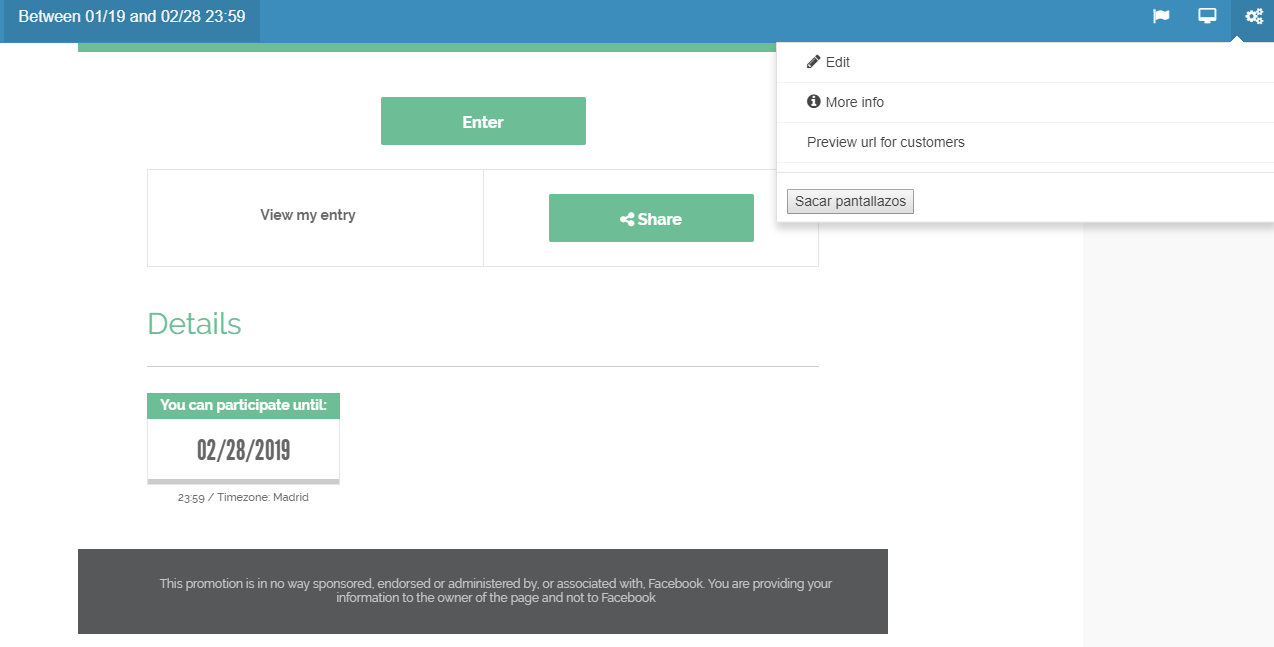 Related content.
Can I Obtain the Url of my Campaign Before/After Publishing it? >>