1. Introduction.
In Cool Tabs we have a content widget so your campaign can be installed and executed on your website, blog or microsite. It is available for Cool Promo or Cool Promo White Label applications.
**It is important to note that in order to get a complete resizing of the campaign (no extra spaces, or unnecessary scrolls), include all the script or content widget that we offer with each campaign.
2. Step by step.
Once your campaign is created, we go to the Publish section.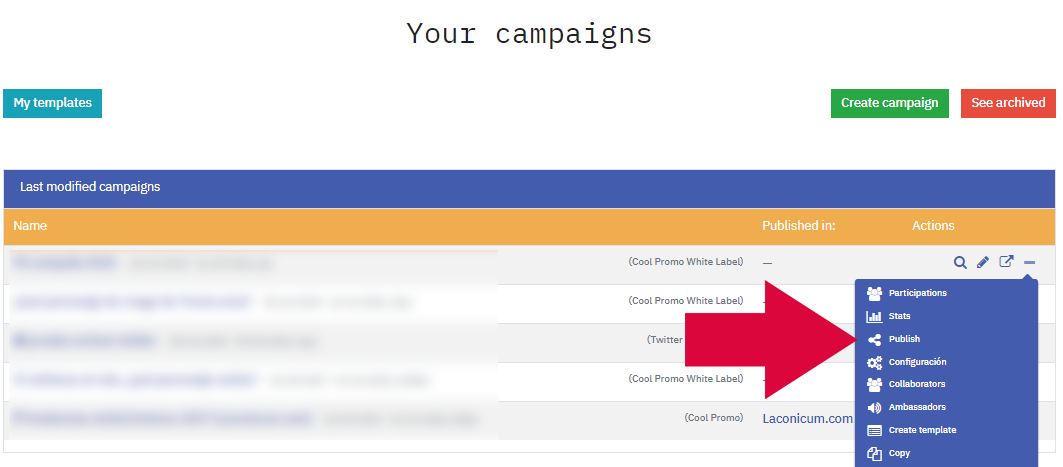 Then we go to the following section: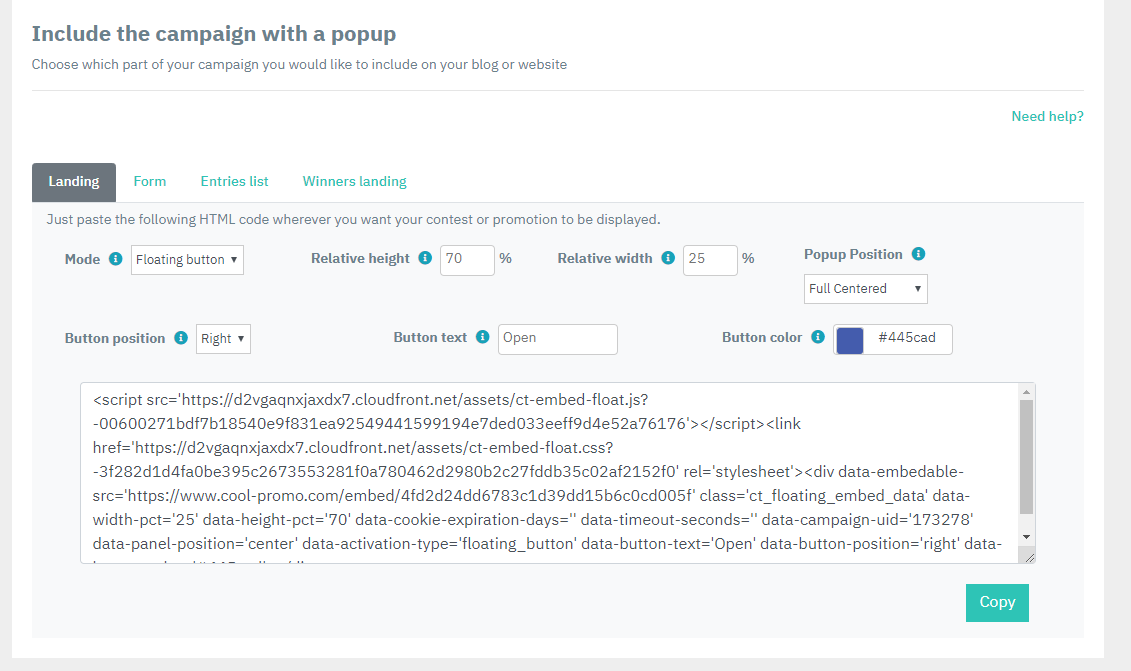 Here we will copy the HTML that we want to embed in our website. We must choose what part of our campaign we want to show on our website, blog or microsite: Landing, Form, Entries List or Winners Landing.
In addition, we can configure the maximum height and width in pixels.
3. Other specifications.
If you have any questions during the process, do not hesitate to contact us through help@cool-tabs.com
4. Related content.