In campaigns with an entry form, the fields are displayed by default in the order in which they appear when configured. It is the same when adding custom questions, by default, the entry form questions are displayed first and then the entry custom form.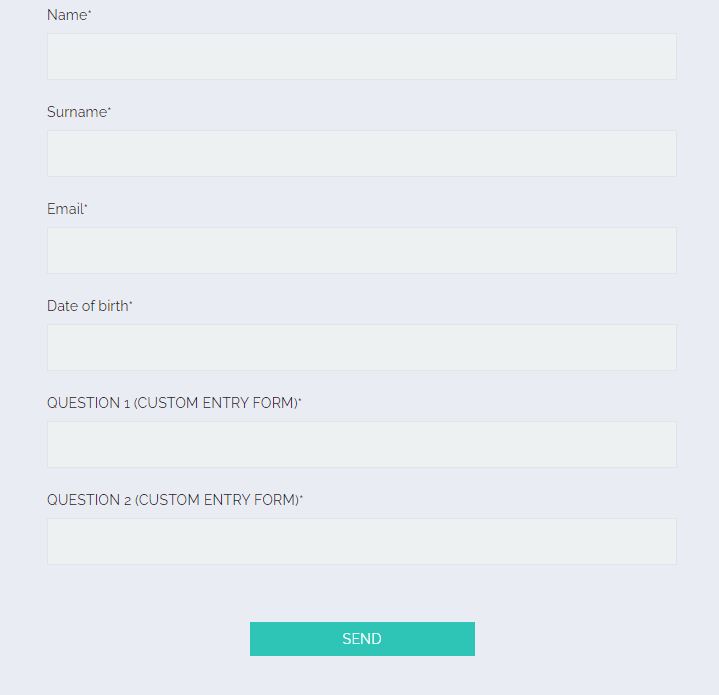 However, it is possible to rearrange the questions, so that they are displayed with the structure you prefer.
Here is how to reorder the entry form and custom form fields.
1) Activate the fields of the data form that you want to obtain from the participants.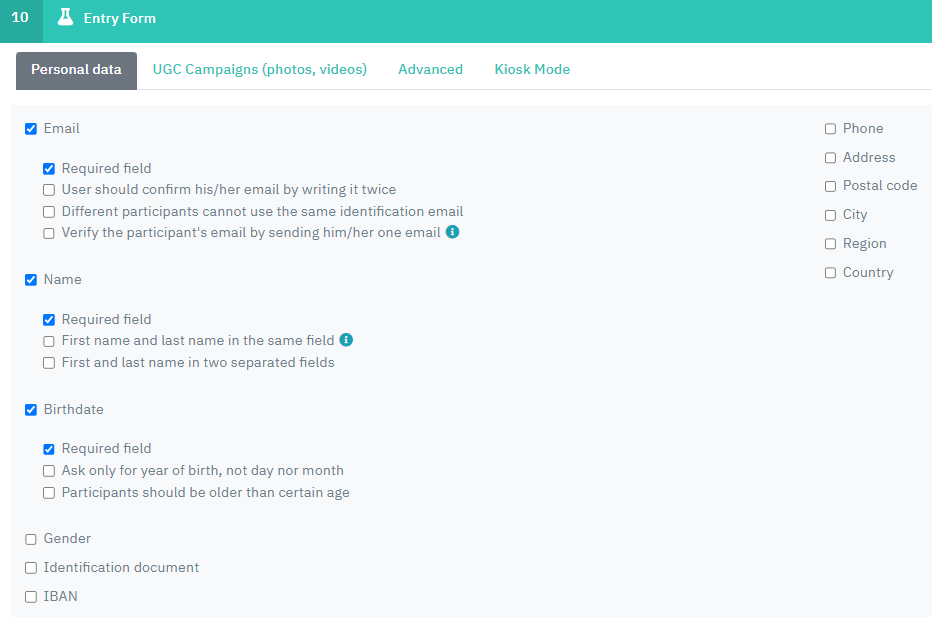 2) Include other fields or questions to the form in the 'Entry Custom Form' section of the campaign edition.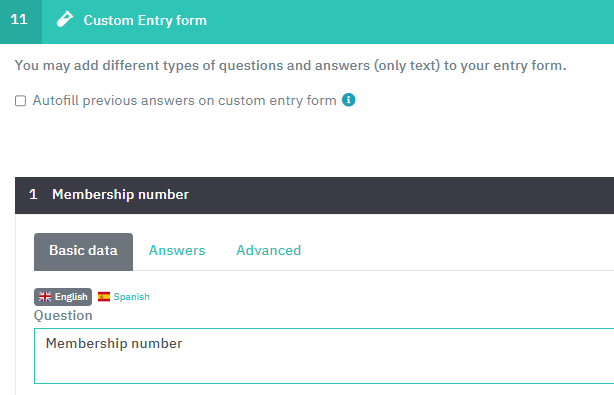 3) Go to the 'Advanced' tab of the 'Entry Form' section, and click on the 'Reorder form questions' button.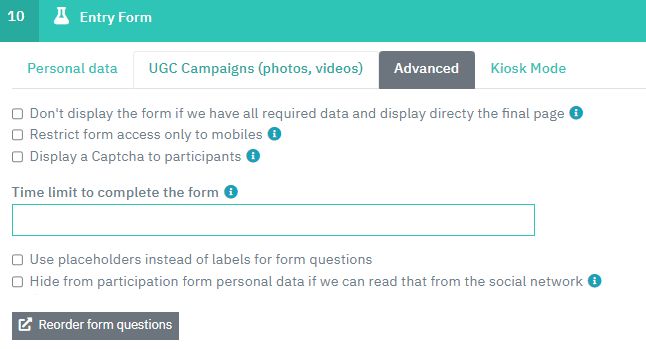 4) Drag each question to the preferred position to change the order and save the changes.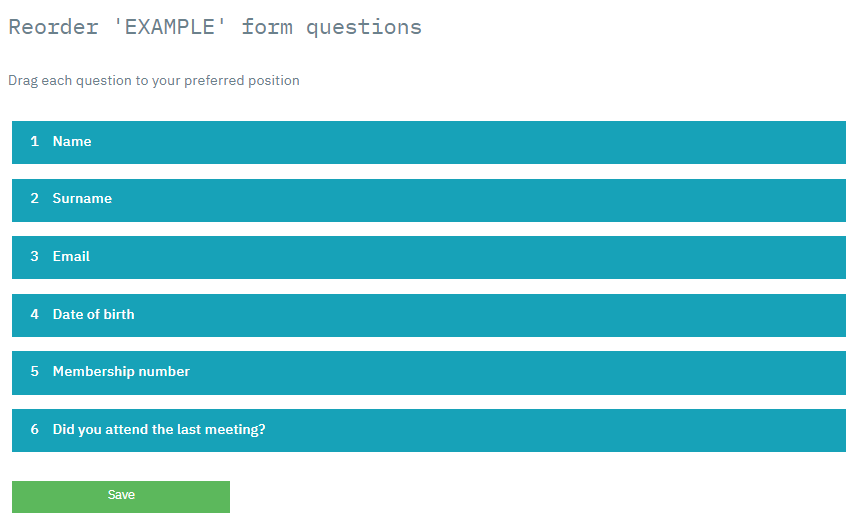 Default entry form:
Entry form after reordering the questions: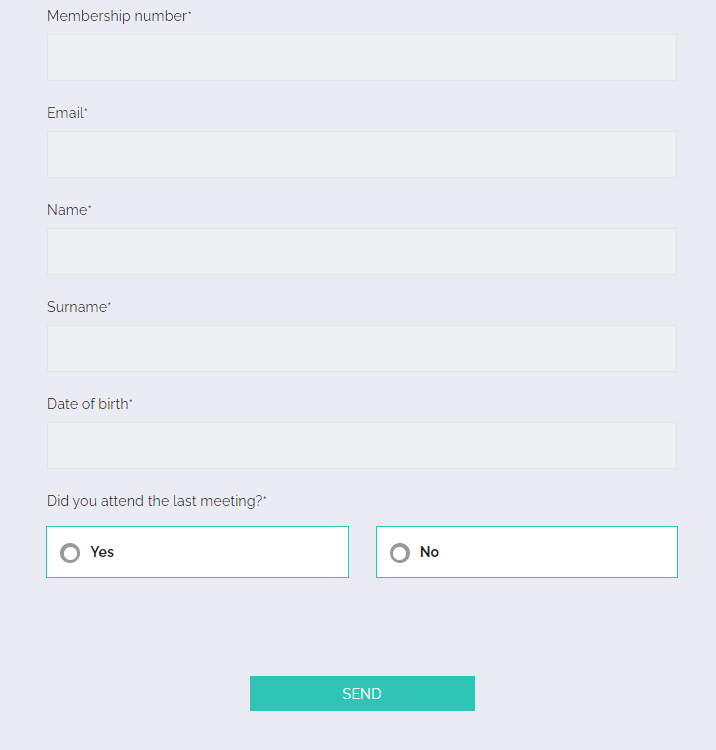 Other specifications
If you have any questions when setting up your campaign, you can contact us at help@cool-tabs.com
Related content
How to display the personal information form before the quiz questions >>