1. Introduction.
With Cool Tabs, you have the option to create a sweepstake from a list of participants. The application to create random list sweepstakes allows you to import the list of participants from an Excel, CSV or text file. You can select one or several winners randomly among users who have participated in your draw. You'll get a URL with a Verified Certificate to share the winners' page with your users.
Just import your Excel, CSV or text file and select one or more winners. Quick and easy! Here is how it works.
2. Ideas and examples.
With this application, you can run a sweepstake from a list of participants, customers or subscribers in a clear and verified way. It's the recommended solution for:
Unify sweepstakes online: you can unify the list of participants of different sweepstakes (Facebook sweepstakes and contests, Twitter Sweepstakes or Instagram Sweepstakes), and choose one or several winners randomly. You will only have to download your Excel, unify the data and import it.
In addition, it allows you to run a:
Blog/YouTube comments sweepstake: reward your blog readers or your YouTube fans. Collect or download the list of comments, and import the file.
Sweepstake from an offline event: if you are going to organize an event, course or workshop and have in mind to run a draw among the attendees, this application allows you to do it.
Sweepstake from a list of subscribers: you can also run a draw among your newsletter subscribers. Export the file of contacts from your email marketing tool and import it in the Random List Sweepstakes app.
3. Step by step.
3.1. Create the sweepstake.
Enter to your Cool Tabs account, create a new campaign and select the application Random List Sweepstake.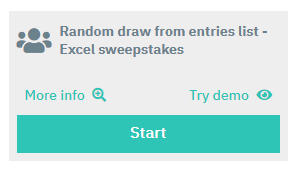 Complete your sweepstakes' data (choose a name to identify it) and import the file with the participants. It must be an Excel, CSV file or. txt.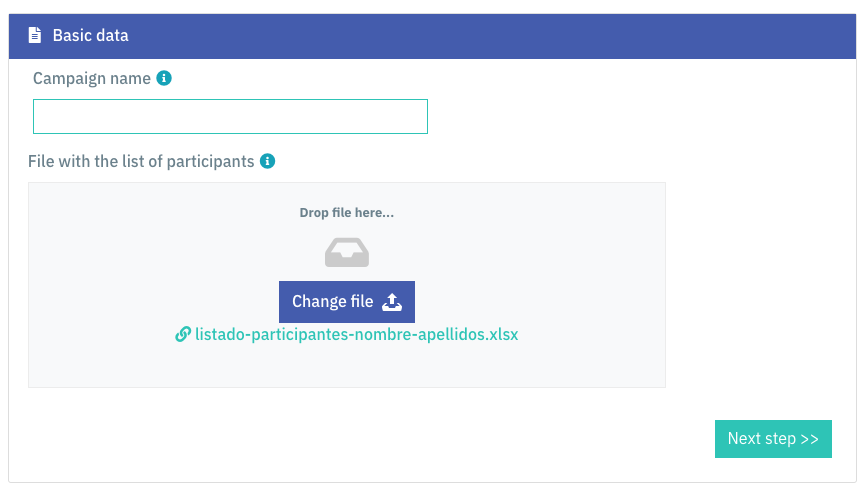 In the case of uploading an Excel file, choose which of the columns identifies the participants. In other words, indicate on which data (unique identifier) the draw is going to take place. For example, in this case, we've chosen the field "ID".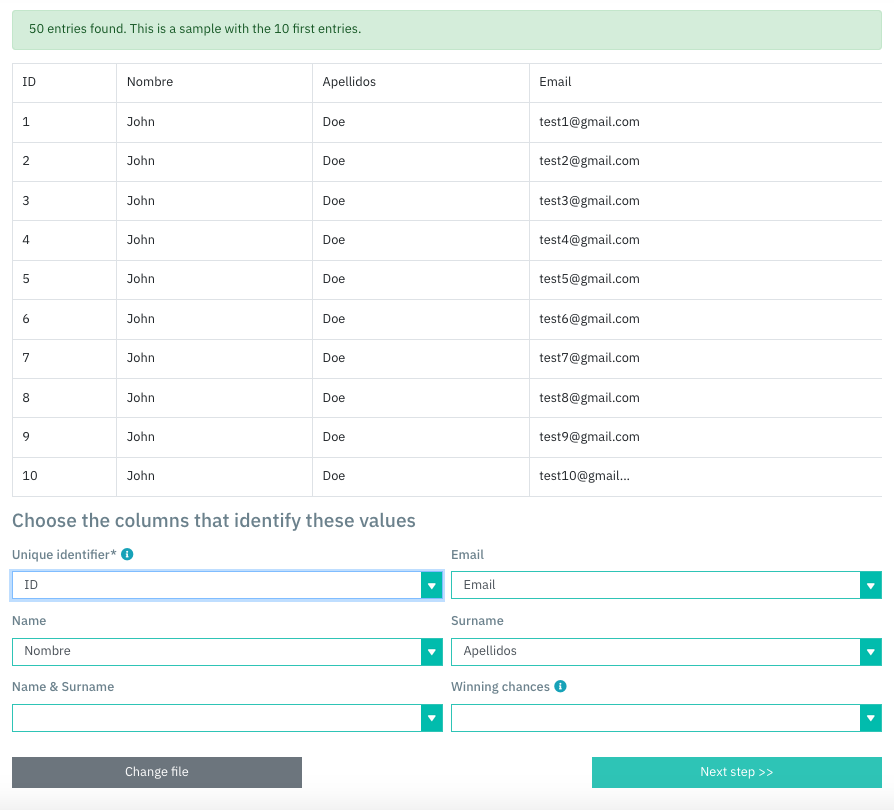 If you want all participants to have the same chances of winning, leave blank the box 'Winning chance' If you want to give more chances to certain participants, indicate this in your Excel. Add a column with the number of opportunities that each row has to win the draw.
If you leave blank the row in your Excel, we will assume that person has 1 chance to win the draw.
If you enter 0, that participant will not participate.
If you enter 1 or more, that is the number of chances the user will have.
You can add more participants by changing the file and attaching a new one.
Once fill the required fields, click on Next Step in order to have a preview of your selected fields and the participant's information. And once you have reviewed your data, click on Confirm and select winners.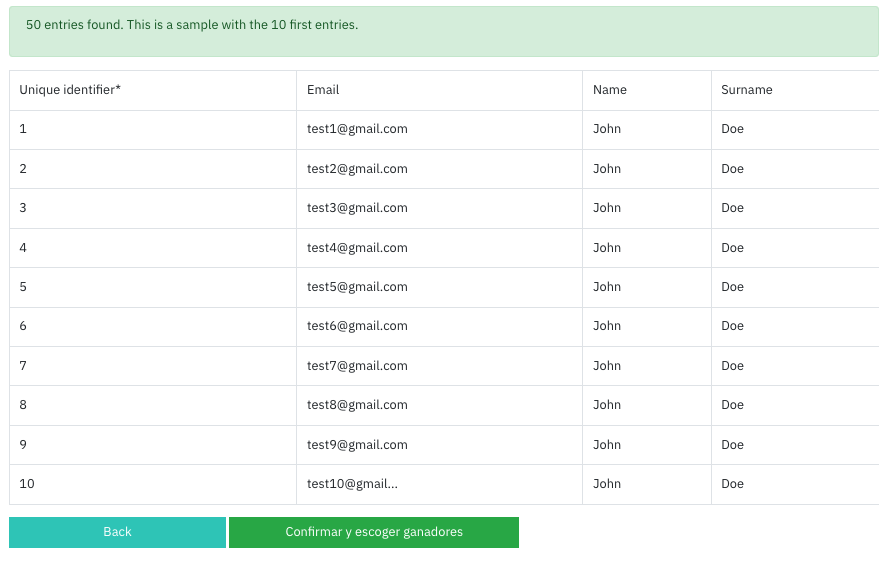 It may be the case that you already have your file with the list of participants placed in the order you want it to appear on the winners' page. In that case, on the final screen of the winner selection process, you will be able to check the option to keep the order of winners that appears in your file.
3.2. Choose one or several winners.
Determine the number of winners for your draw and the number of alternates (this field can remain at 0 if you don't want to draw alternates).
If you want the selection of winners to be done in the order of your file, enable the checkbox, as shown in the following image.

3.3.

Winners page and

certificate of validity
Once the winners have been selected, you will get a link to the public winners' page, so that you can publish it and communicate the result of the draw.
The winners' page includes the certificate of validity, which proves that the process has been carried out in a random and transparent way.
In order for the participants to see the winners page, don't forget to set it to public mode (as shown in the image).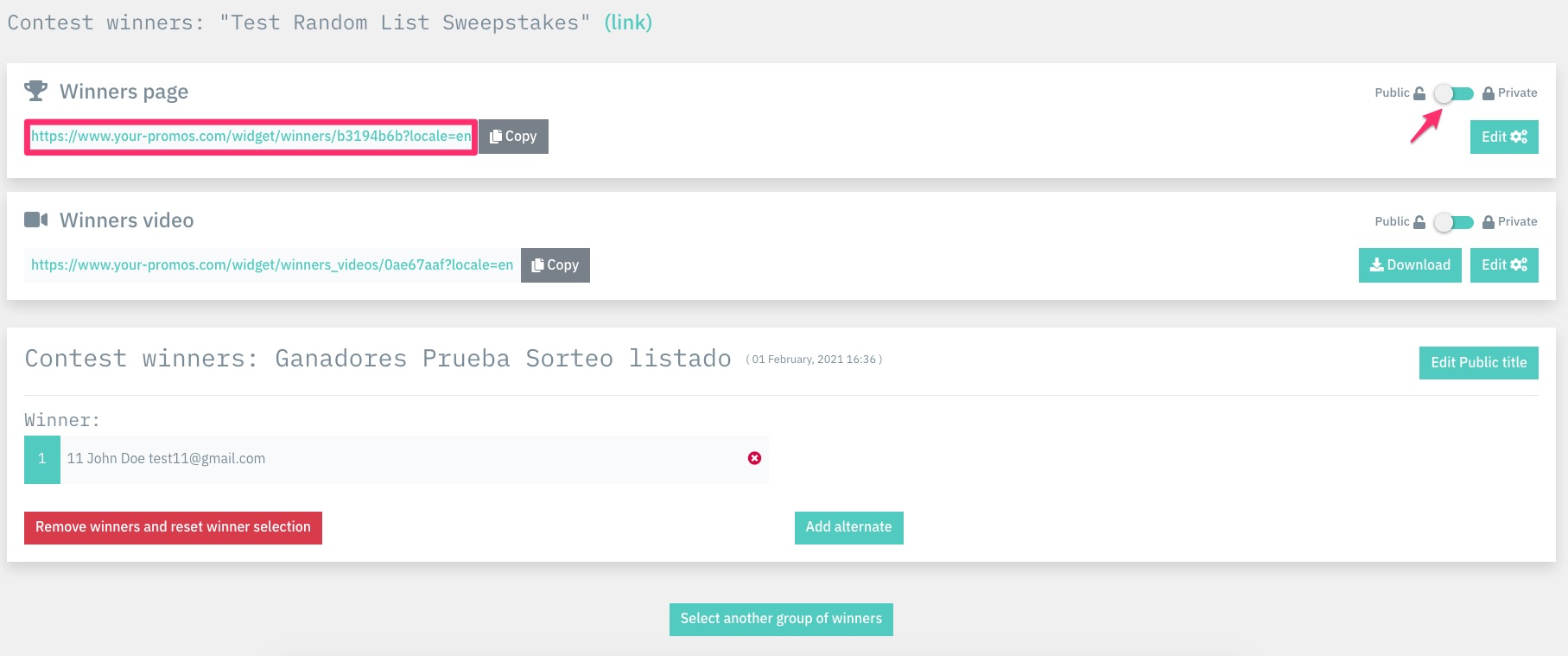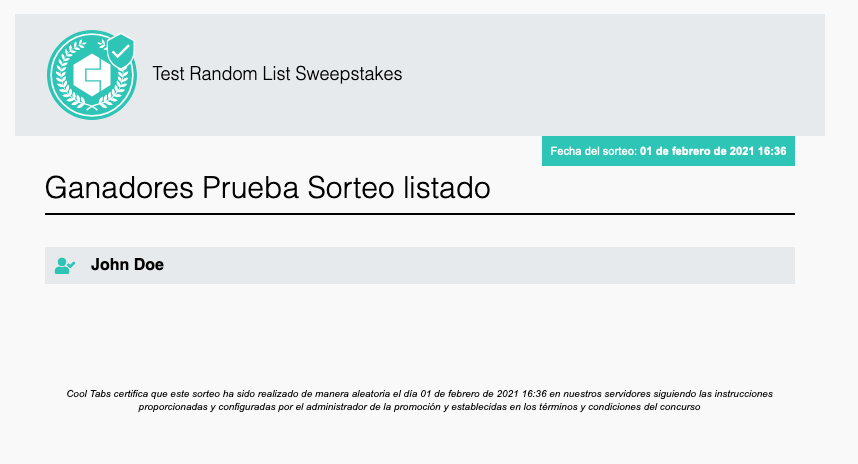 4. Other specifications.
The application to run a draw from a random list is available from our Stone Plan.
It's important to bear in mind that, to import a text file in .txt format, the fields need to be separated by commas.
To select winners, it is necessary to have an active plan on the platform, either paid or trial. The trial period allows you to try any of the platform's plans for free (and, with it, use the Instagram Giveaway app), for 7 days and without any limitation.

More information about 7 days of no-limit Free Trial >>
If you have any questions during the process, do not hesitate to contact us through our web chat or our support email help@cool-tabs.com
5. Related Content.
More information about Randon List Sweepstakes>>
How to Create a Direct Sweepstake on Instagram and Choose Winners >>
How to Create a Direct Sweepstake on Twitter and Choose Winners >>
How to Create a Multiplatform Sweepstake >>