2.2. Select the campaigns you want to combine for the draw.
1. Introduction.
Creating a multiplatform sweepstake is a very useful option if you need to launch a unified action through different channels, as you can choose the winner or winners among all the participants.
You can combine all the dynamics created with Cool Tabs: direct sweepstakes on different social networks, gamification campaigns to attract qualified leads (with a data form) or draws from an Excel random list. The posts you use can be organic or paid.
2. Step by step.
2.1. Create your sweepstake.
Access Cool Tabs, create a new campaign and select the option Multi-platform Sweepstakes, which you'll find in Applications for direct sweepstakes among your audience.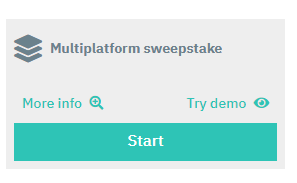 2.2. Select the campaigns you want to combine for the draw.
Name your sweepstake and select all the actions you want to choose the winners from. On the list, you'll be able to see all the campaigns you've created with Cool Tabs.
If you need to select more campaigns that don't appear on the list, click on "Load more campaigns".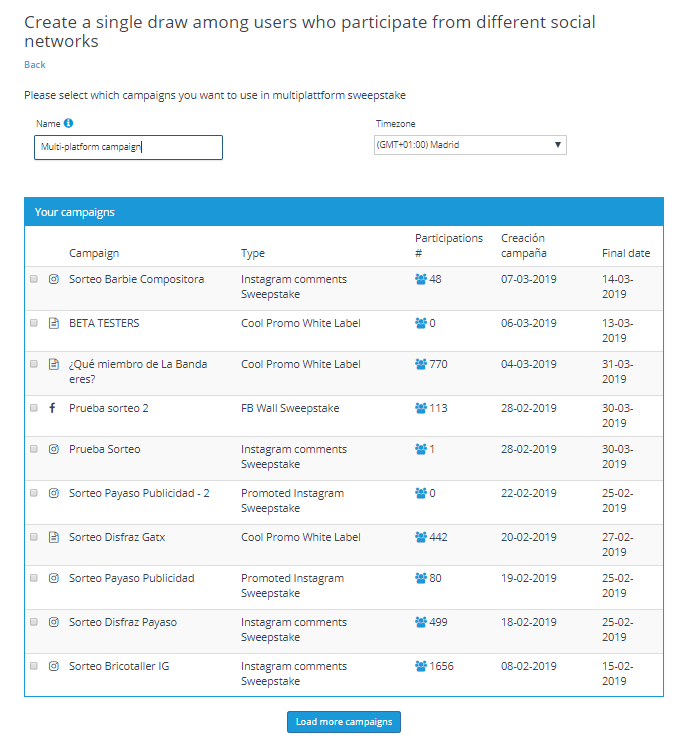 2.3. Winners selection.
Once you've save your campaing, the next screen will be the list of participations. In this section we can see the total of publications, the ones that have been published, the pending ones (in case of needing validation) and the unpublished participations.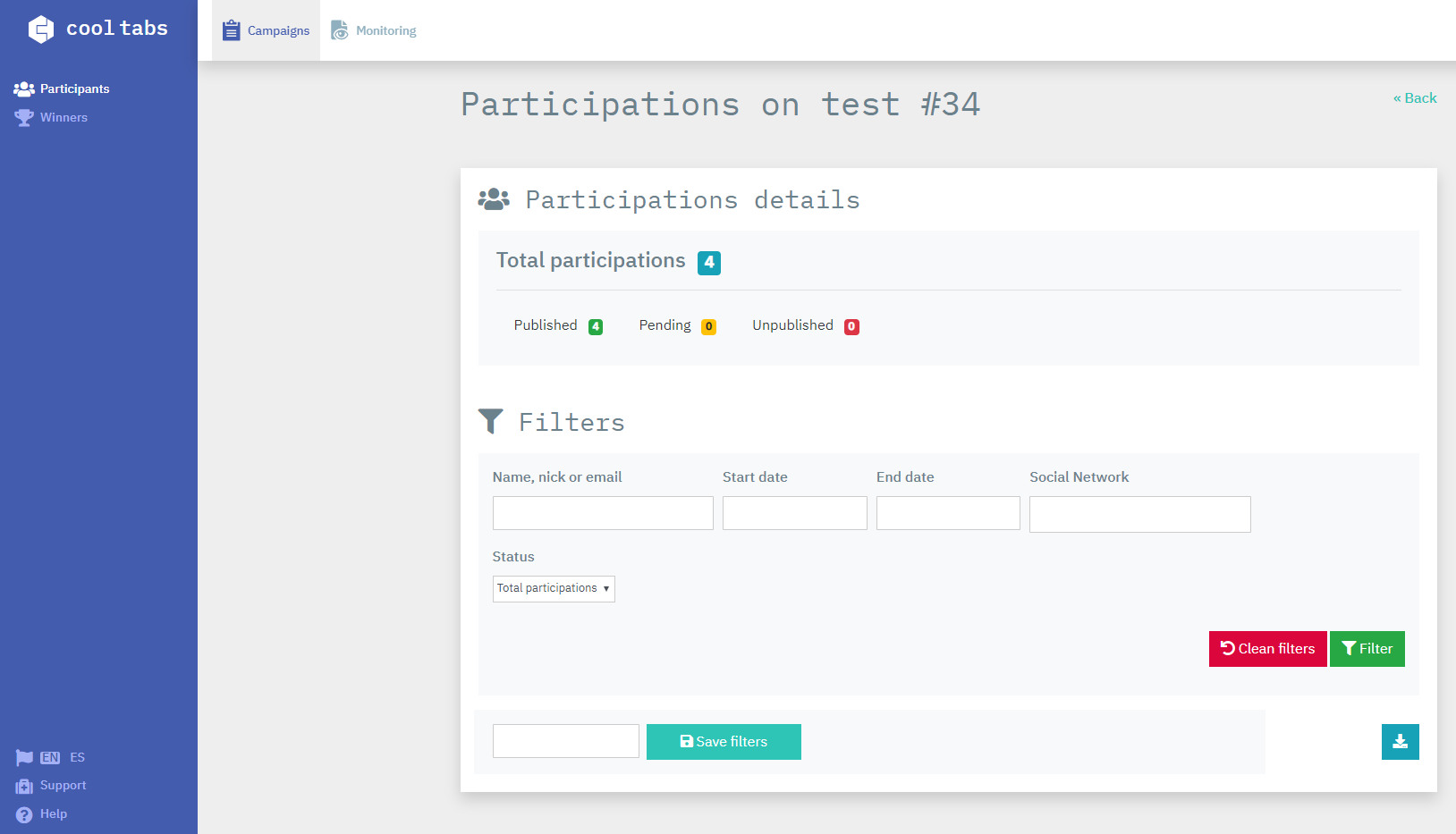 To select the winners we've to go to the "Winners" section.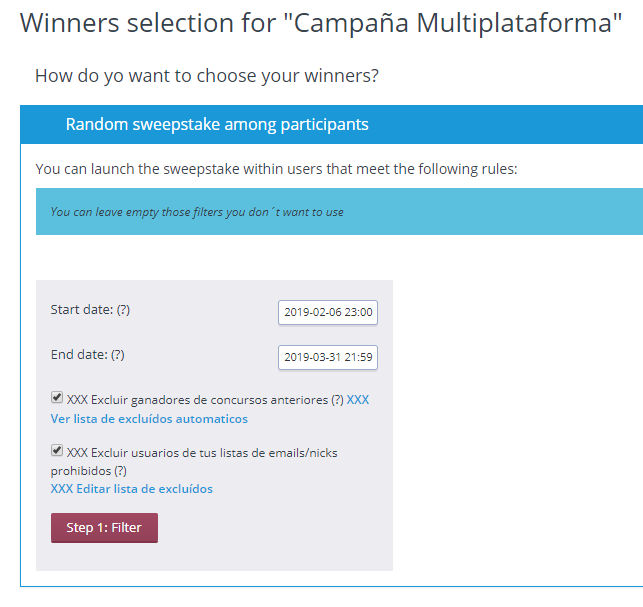 In this screen we will filter the dates in which we want to select winners. In addition, we may exclude winners of previous contests or users that we have in our lists of prohibited emails / nicks.
Once you've chosen the winner/s, you'll get a link to a public winner's webpage, so you can share the results with all your followers. You can also custom your winners' page with a custom header.
3. Other specifications.
Multiplatform sweepstakes' price.
FREE VERSION
PAID VERSION
Up to 100 participants
More than 100 participants
0€ / $0
Available unlimited with any of our plans
(From 20 € / $ 25)
Without report
Download report*
If you have any questions during the process, do not hesitate to contact us through our web chat or our support email help@cool-tabs.com

4. Related content.
How to Create a Direct Sweepstake on Instagram >>
How to Create a Sweepstake Among Users Who Comment on a Promoted Post on Instagram >>
How to Create a Direct Sweepstake on Twitter >>
How to Create a Direct Sweepstake on Facebook >>
Cool Promo: Create your Campaign >>