1. Introduction.
If you have created a campaign or sweepstakes, and you want other users to be able to see it, work on it, view data, choose winners, or manage other campaign data, you can invite them with our collaborator system.
This functionality will be very useful for customers, colleagues, or collaborators to take a look at the campaign or modify it.
The 'Collaborators' feature is available in all our plans. You can also use it during the trial period of the platform, which allows you to try any of the plans for 7 days for free.
2. Step by step.
You can access it by clicking on the Collaborator section.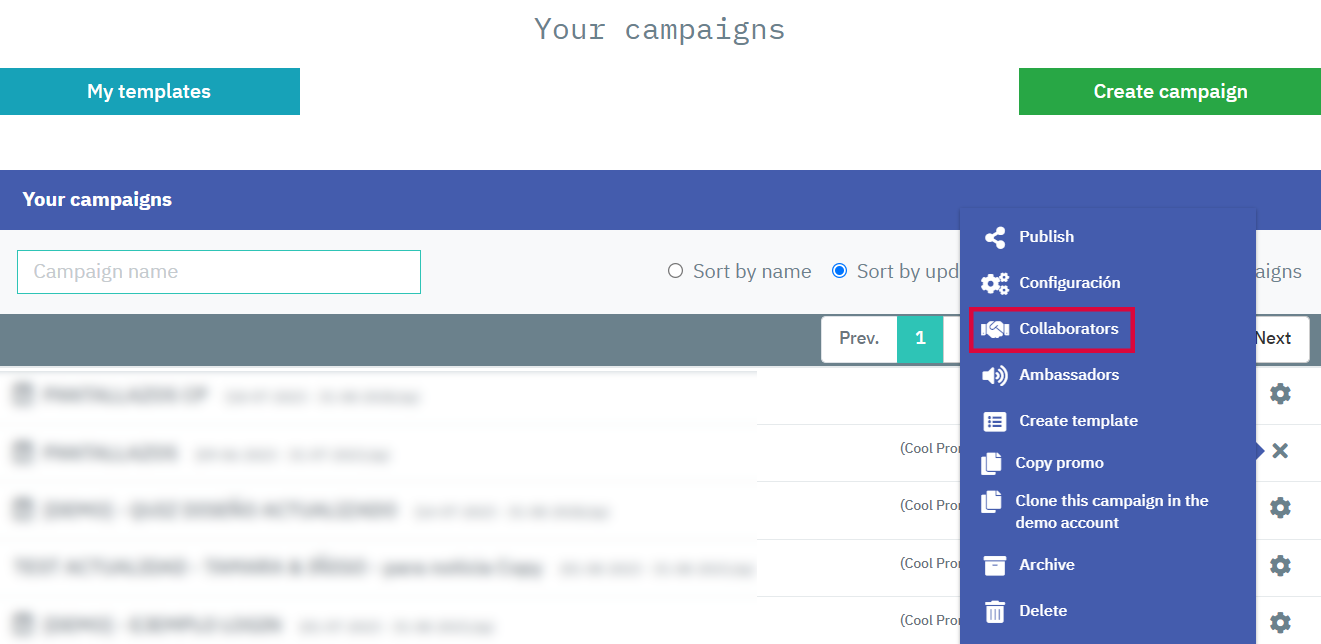 Manage the invitations for your collaborators: enter the name of your collaborators and the permissions you want to assign them.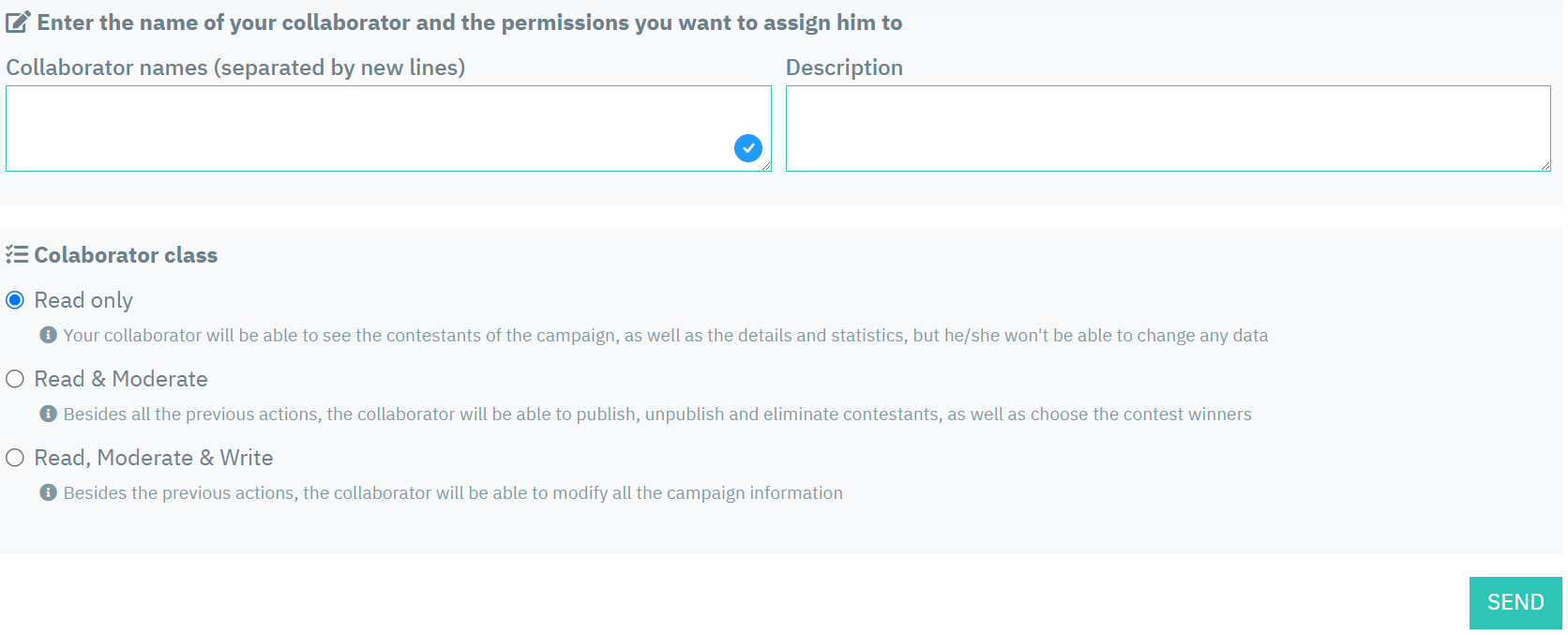 Read only: your collaborator will be able to see the contestants of the campaign, as well as the details and statistics, but he/she won't be able to change any data.
Read & Moderate: besides all the previous actions, the collaborator will be able to publish, unpublish and eliminate contestants, as well as choose the contest winners.
Read, Moderate & Write: besides the previous actions, the collaborator will be able to modify all the campaign information.
Send your contributor the link that has been generated. Copy the link and send the invitation.

Users you have invited must accept becoming collaborators and associate the profile they are going to use. They will have to sign in Cool Tabs.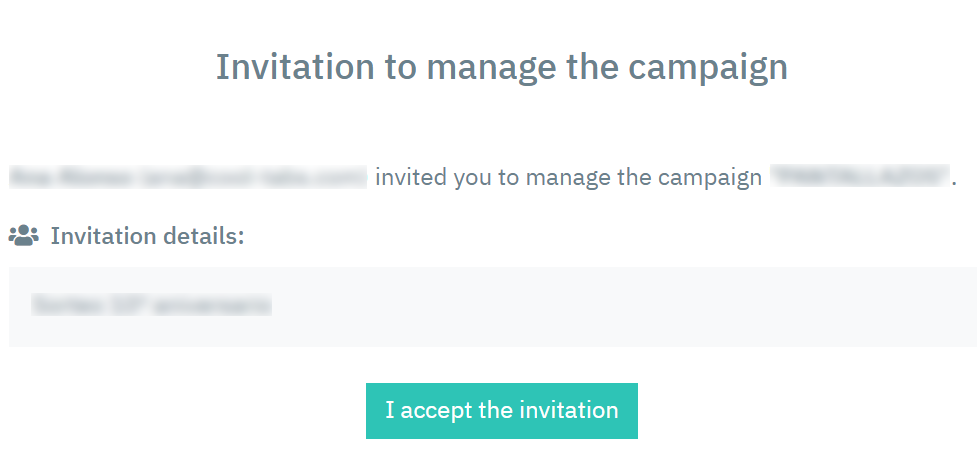 You can check the status of the invitations you've sent.
3. Other specifications.
If you have any questions, do not hesitate to contact us at help@cool-tabs.com.