To subscribe to a Cool Tabs plan, once you have registered on the platform, go to the 'Your plan' section of your profile.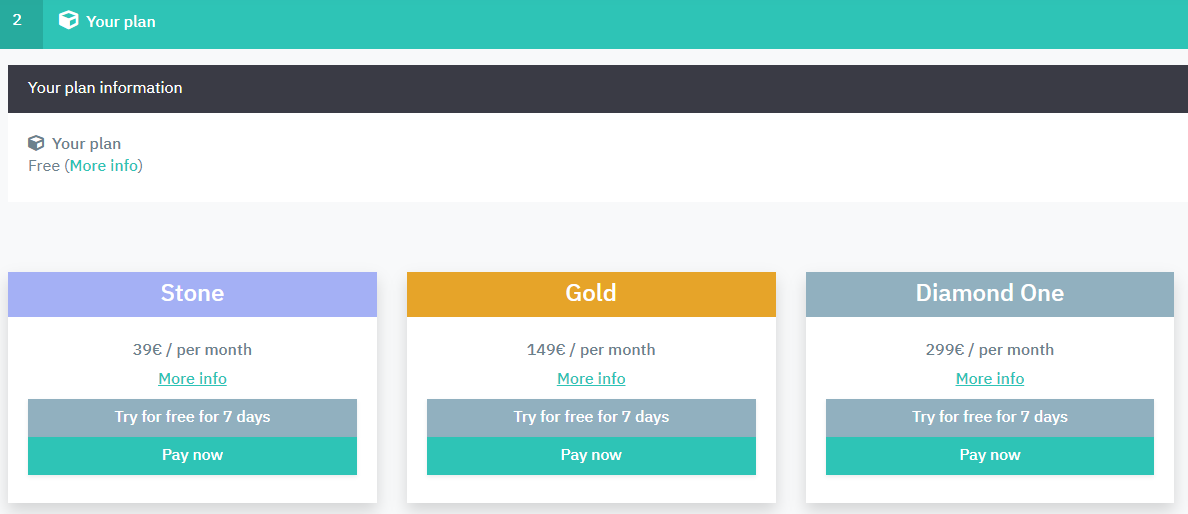 You can contract it directly by clicking on the 'Pay now' button of the plan that suits your needs, or on the 'Try it free for 7 days' button. If you do not cancel the free trial before the end of the 7 free days, the subscription to the plan (and the corresponding payment) of the plan you were trying will be effective.
Related content
How do I create a Cool Tabs account?