1. Introducción.
Our URL generator is only available for our Cool Promo and Cool Promo White Label apps.
2. Step by step.
1. Access your campaigns and click on the icon "
Publish
" of your campaign.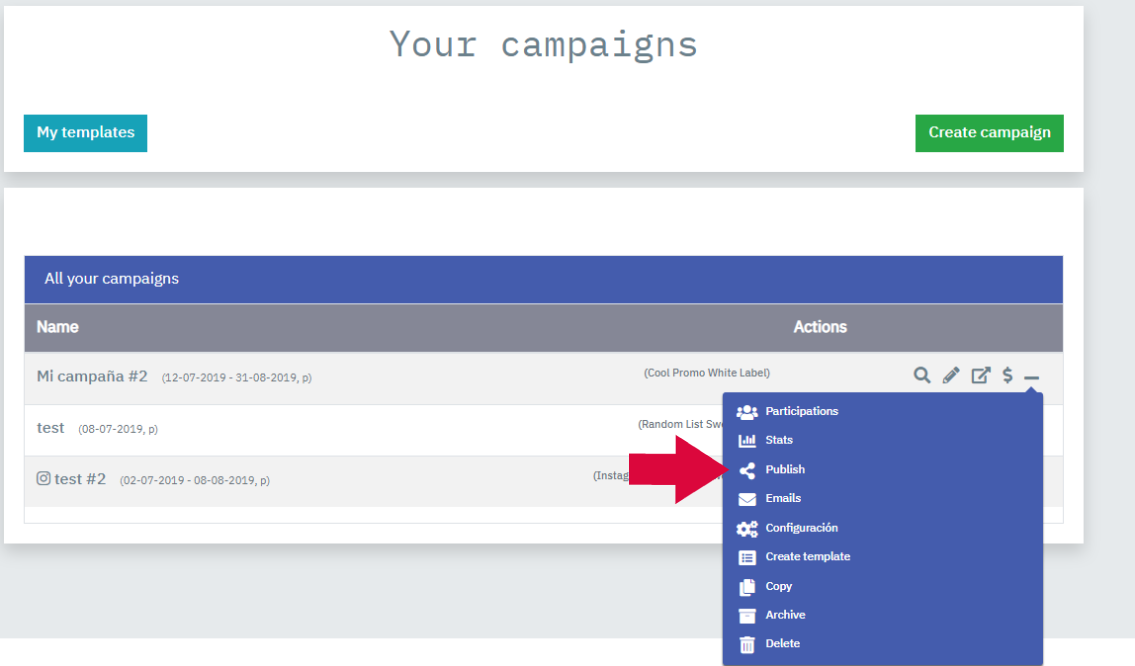 2. We'll find an
URL generator.
The first thing you need to do is to name your campaign in the field designed for that matter.

3. Once you've indicated the name of your campaign, a series of personalized urls will be generated. We'll indicate you in which different media you should include each one.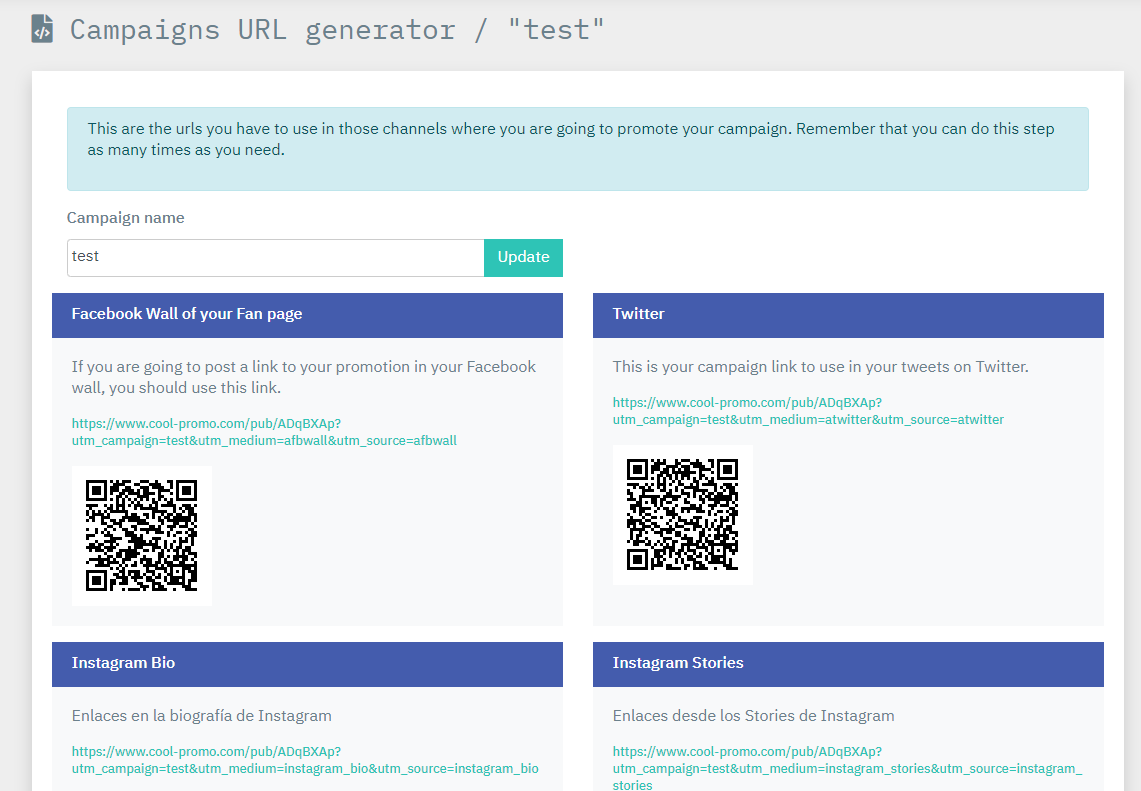 We collect the most common sources of campaign, but if any of the ones you need is not among the ones we provide you, you may choose the "Other sources" one. You can create as many campaigns as you need.
3. Other specifications.
If you have any questions during the process, do not hesitate to contact us through our web chat or our support email help@cool-tabs.com
4. Related content.