1. Introduction.
When you make the winners' selection, a winners page is generated, with a default layout. However, you can customize it with a header, which will be displayed above the list of winners.
Here is how to do it.
2. Step by step.
Once you have selected the winner/s:
1. Go to the main list of your campaigns.
2. Click on the 'Preview' icon of the campaign or sweepstakes.

3. Select the 'Contest Winners Page' screen.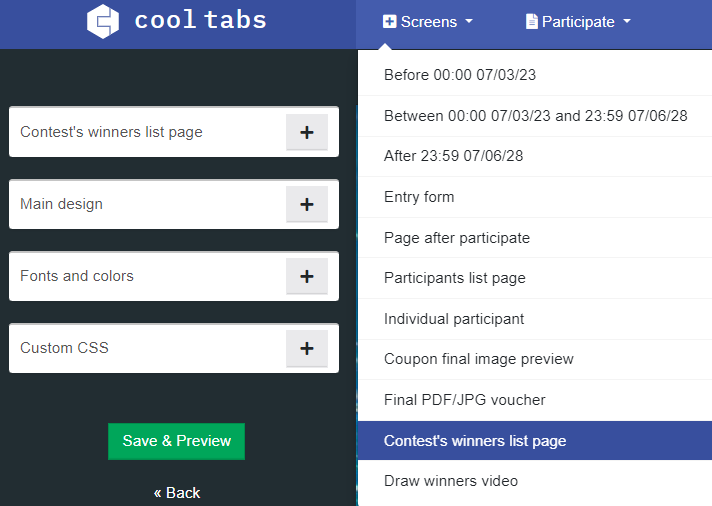 4. Enable the 'Public winners page' and 'Display custom header for winners page' options.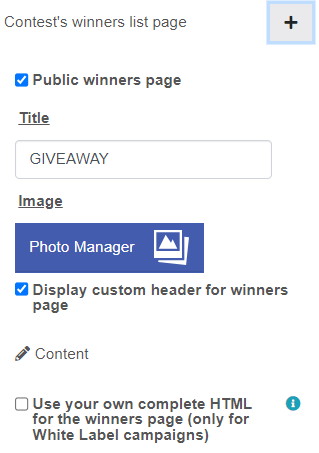 5. Finally, click on 'Content' to add the creative you want to display on the winners' page. A new screen will open for you to include the text, image, and/or HTML of your choice.
* The recommended size of the header is 810px wide. Also, keep in mind that the higher the image is, the more scrolling users will have to do.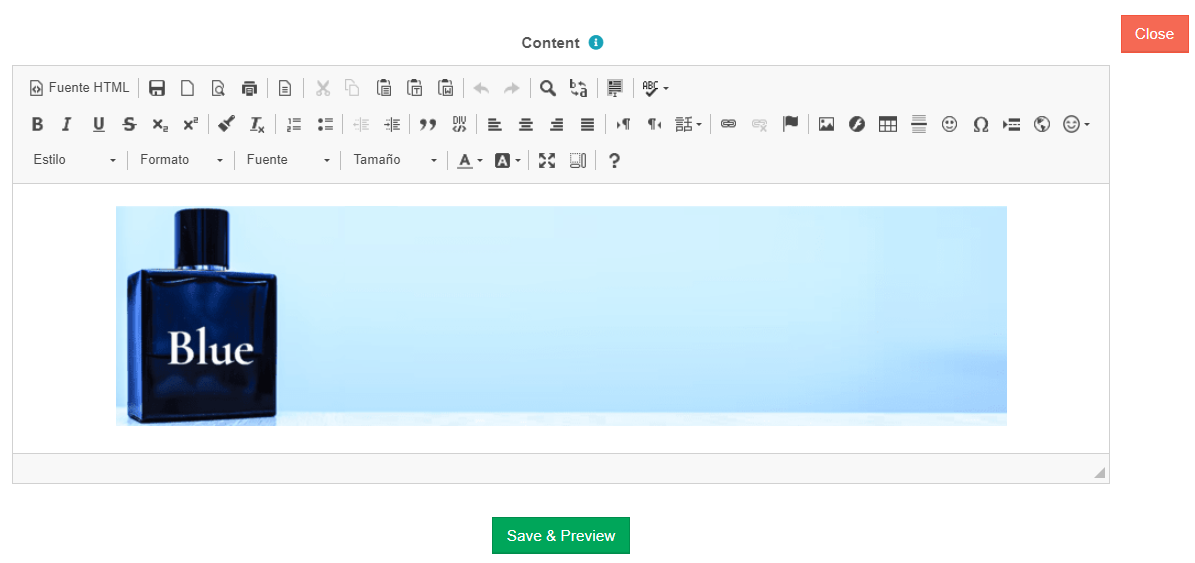 Below, you can see an example of how it would be displayed.

3. Other specifications.
If you have any questions, you can contact us at help@cool-tabs.com.
4. Related content.
How to select winners and get your Certificate of Validity.
How to select winners from several sweepstakes or separate campaigns.