1. Step by step.
1. Access Cool Tabs, create a new campaign and choose the Wall Promo for Promoted Ads app. Allow access to your ads and choose the Facebook user with which you are going to launch the contest. 
The application that allows you to make this type of sweepstake on Facebook is available with any of our plans.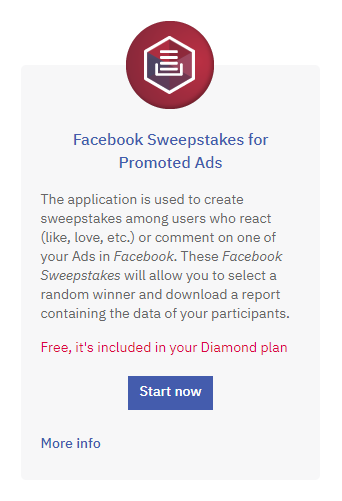 Select the promoted ad you want to run the contest with and name it. 
Select the dates by which the data will be collected.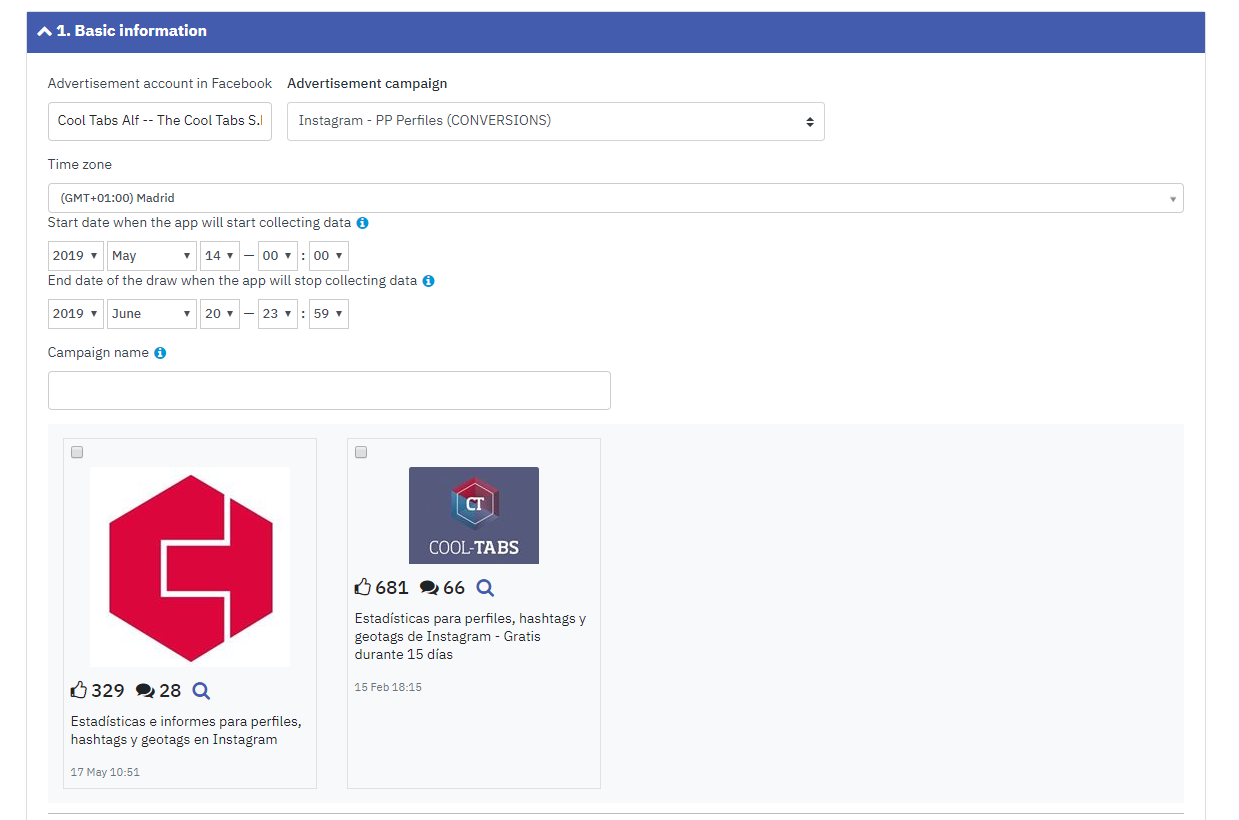 2. To choose the winner or winners, click on 'Choose winners' on the 'Winners' tab that you'll find on the left side of your screen.
You can select the winner or winners among the users that meet the following rules (you can select or leave empty the filters depending on the requirements): Participants who have liked and/or commented(one or both actions). If you choose comments, you can filter so the draw is made among those participants who have included a certain answer or comment.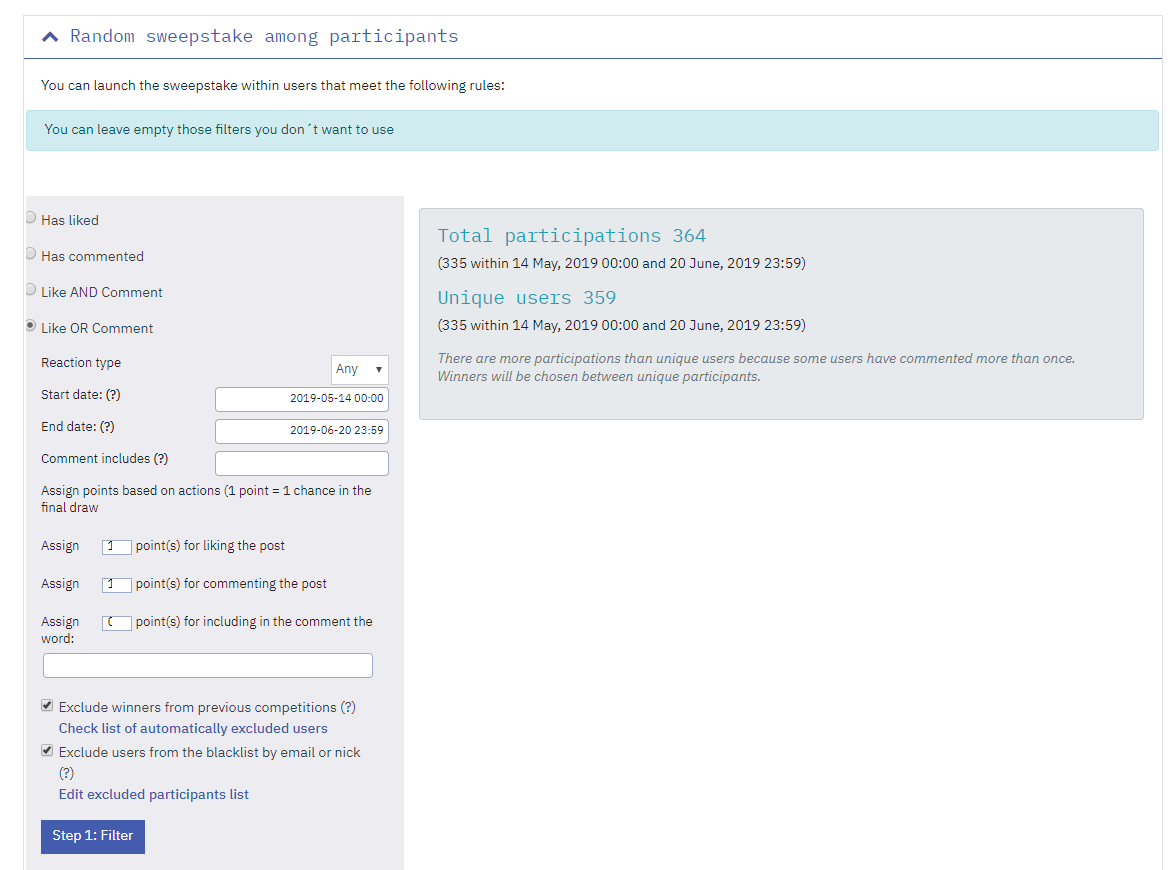 You also have the possibility to give extra ballot papers to those who have liked or commented or answered with a particular word. In a draw among comments, you can give ballot papers to those who have included a particular answer. Give extra ballot papers is available from our Gold One Plan).

Once you've chosen the winner/s, you'll get a link to a public winner's webebpage, so you can share the results with all your followers.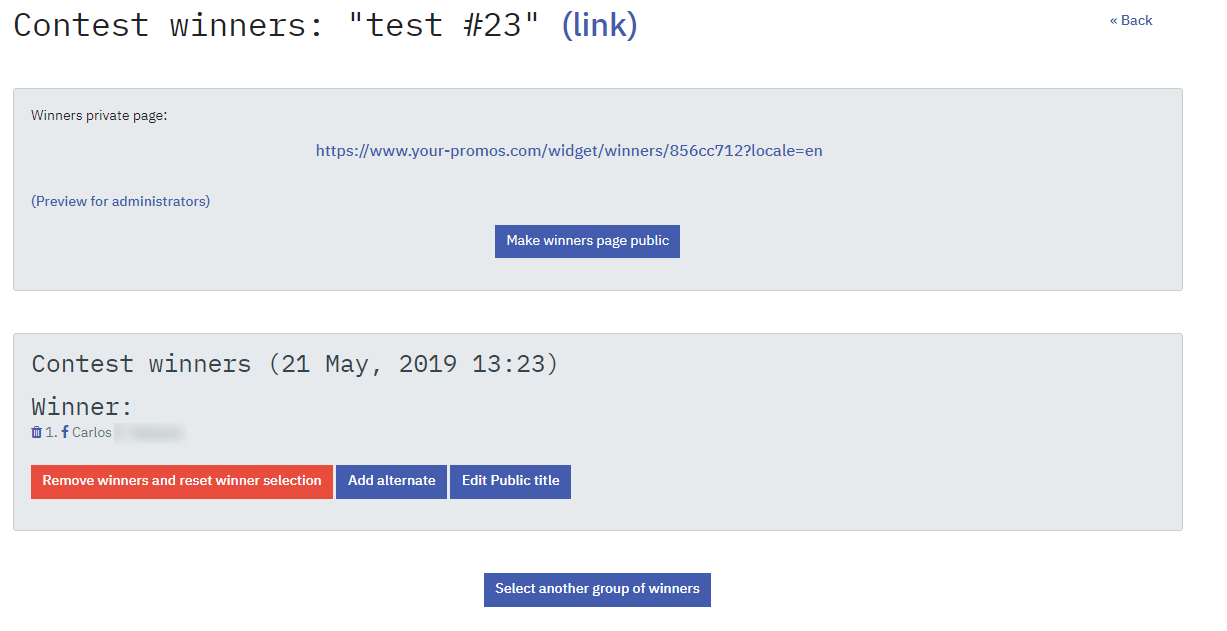 2. Related content.
Create Contests on Your Facebook Wall with WallPromo For Free >>
How to Create a Sweepstake Among Users Who Comment on a Promoted Post on Instagram >>