1. Introduction.
Every campaign, quiz or tab created with Cool Tabs provides you an URL which you may use to share your content on Social Media (Facebook, Twitter, Flickr, etc...), publish it on your blog or send it to your friends via e-mail. 
In fact, we recommend you to use this URL, as it is compatible with all mobile devices, even if the campaign is not published yet. 
All our campaings are compatible with mobile devices.
2. Step by step.
Follow these steps: 
Look for your tab or content on the Cool Tabs content list.
Create your campaign if you haven't done it yet.
Click on the "Publish" icon of the tab or content you choose.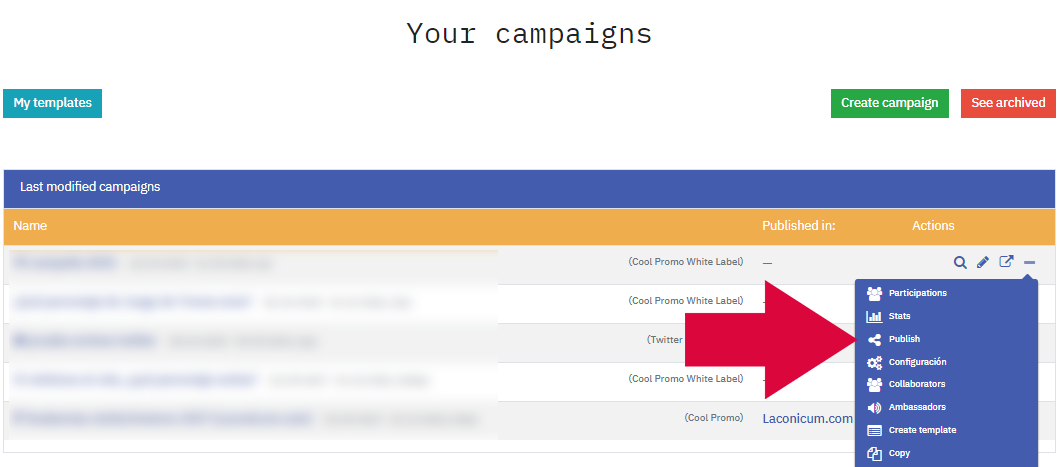 In addition, you can modify the final part of a campaign's public URL. This will be available only for Cool Promo White Label campaigns.
This url won't change once you've published and activated your campaign. 



3. Related content.
How Can I Get the Url of my Campaign which is Compatible With Mobile Devices?