You can try any of our plans for free, for 7 days, without any limit. You can use all the applications included in the plan you are testing (launch draws and select a winner, as well as create campaigns and monitoring).
It is a requirement to activate a plan to use the free trial. After the 7-day trial period, the plan you are testing will be charged. If you do not want to subscribe to the plan, you just have to cancel it before the end of the 7 days. Bear in mind that you can cancel the plan at any time.
You can start the Free Trial on this link >>
Please note that our plans are monthly and automatically renew. Although they do not have permanence, so you can cancel your subscription at any time, from your profile, 'Your plan' section.
To start using your free days, just follow the steps below.
1) Register on Cool Tabs with your Facebook, Instagram, Twitter or Gmail account. Then, from 'Your profile', you can link an email and password.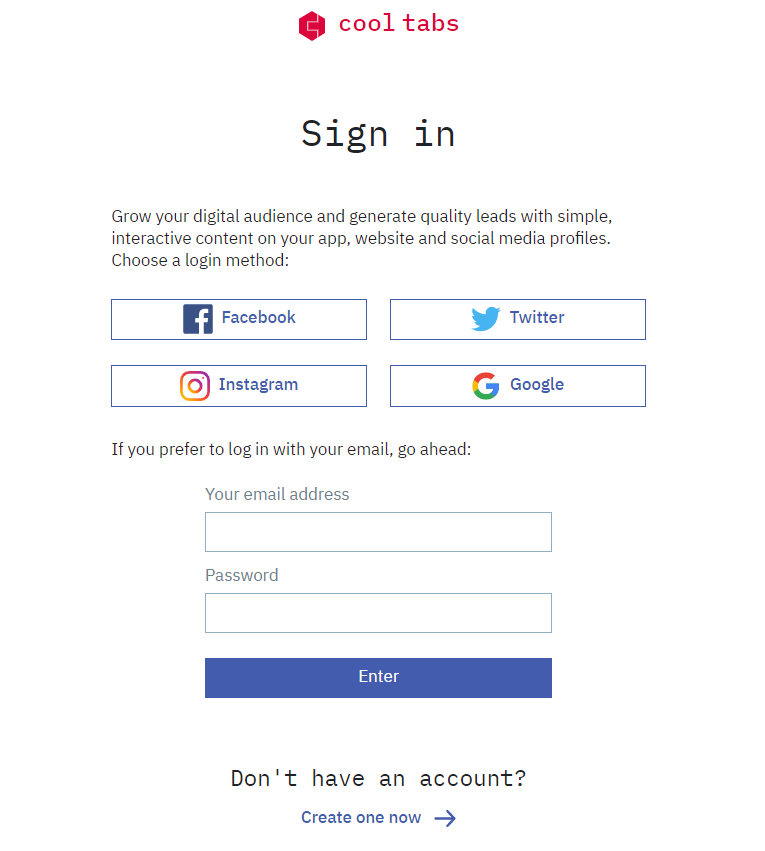 2) From your profile, 'Your plan' section, activate the free trial of one of the plans. If you have questions about which plan is the most suitable for your needs, contact us on our webchat or at info@cool-tabs.com.
If you are interested in sweepstakes, our basic plan, the Stone, is the one you need.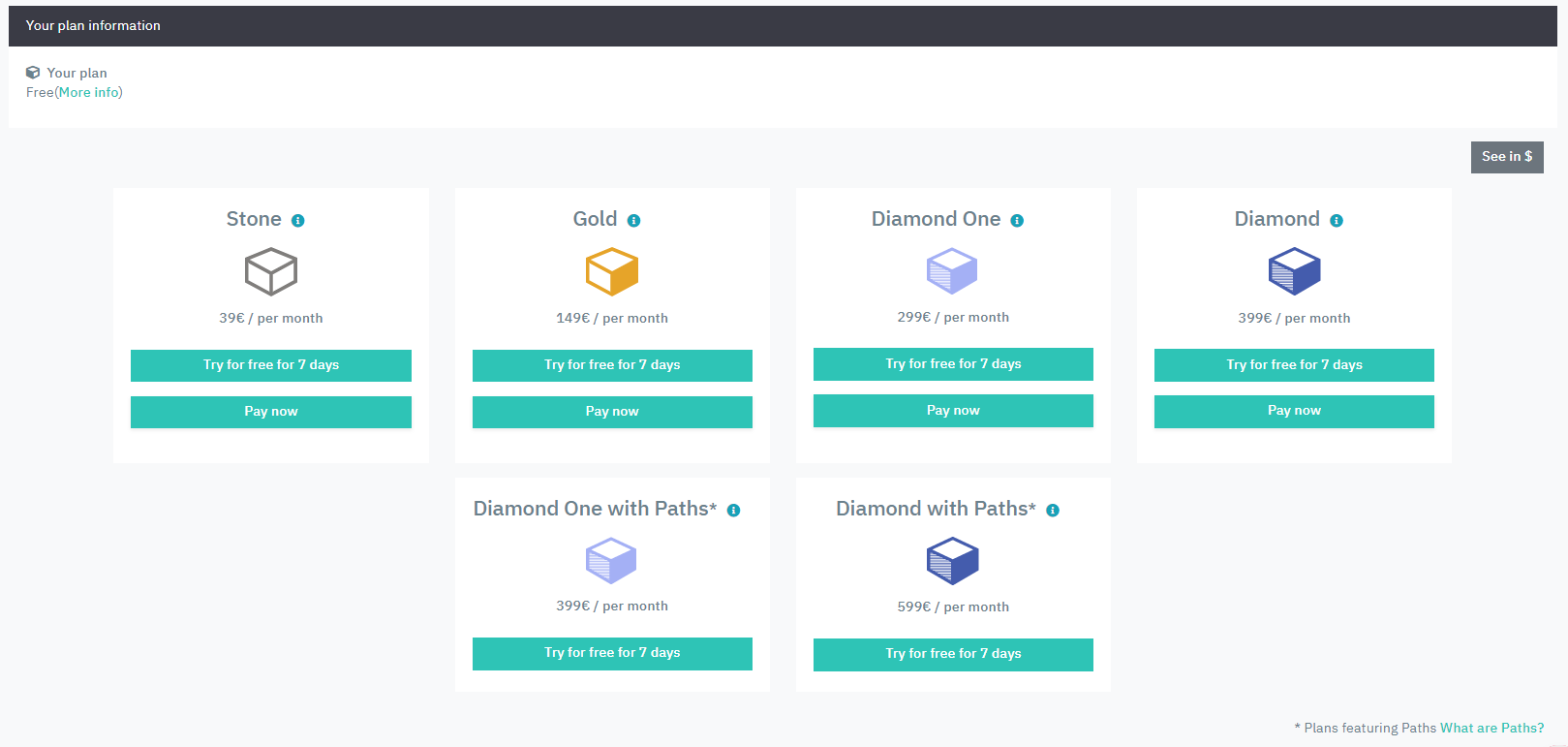 Once you have chosen the plan you want, you must enter the billing information and a credit card, where the charge of your plan will be done, after the 7 days trial, if you decide to continue and do not cancel the free trial. No charge is made during the trial period.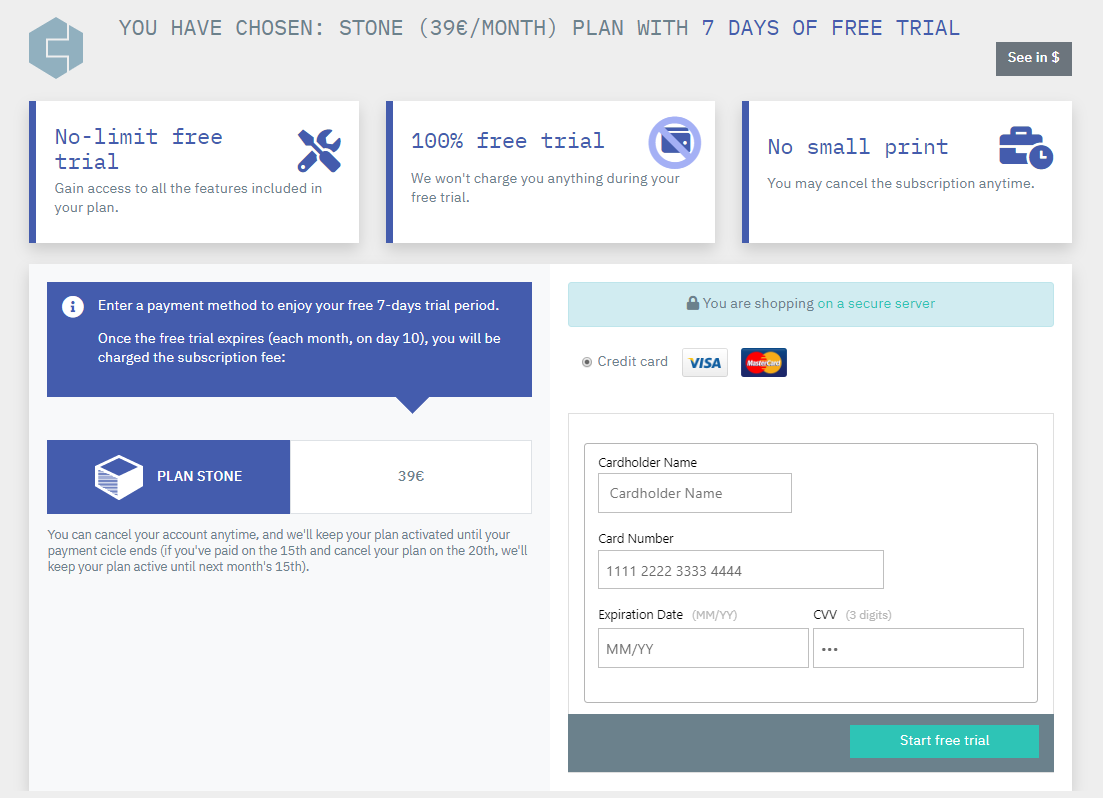 Once you have completed all this process, you can start creating your campaigns and raffles without any limits, for 7 days. Remember that, from the seventh day, the subscription and corresponding payment of the chosen plan will be made. You can cancel it before the end of the 7 days, from the 'Your profile', 'Your plan' section. Even if you cancel your subscription early, you will still have access to it and will be able to select the winners of your sweepstakes or campaigns.
Other specifications
If you have any questions during the process, do not hesitate to contact us through our webchat or our support email at help@cool-tabs.com
Related content
What happens to your campaigns after the 7 days of Free Trial >>
How to Create a Direct Sweepstake on Instagram and Choose Winners >>
How to Create a Direct Sweepstake on your Facebook Wall and Select Winners >>
How to Create a Direct Sweepstake on Twitter and Choose Winners >>
Cool Promo: Create your Campaign with Cool Tabs >>
Cool Promo White Label: Create Your White Label Campaign >>