Content Widget.
The content widget that we offer with all of the campaigns created with Cool Tabs with the Cool Promo or Cool Promo White Label apps is for free. It allows you to add a campaign to your website or blog to gain visibility and promote conversation via those media. However, when sharing or disseminating the campaign on social networks or via other media, the domain to which reference is made will still belongs to Cool Tabs, whereas  if you use your own domain, any reference to your campaign will refer to the domain or subdomain that you have chosen.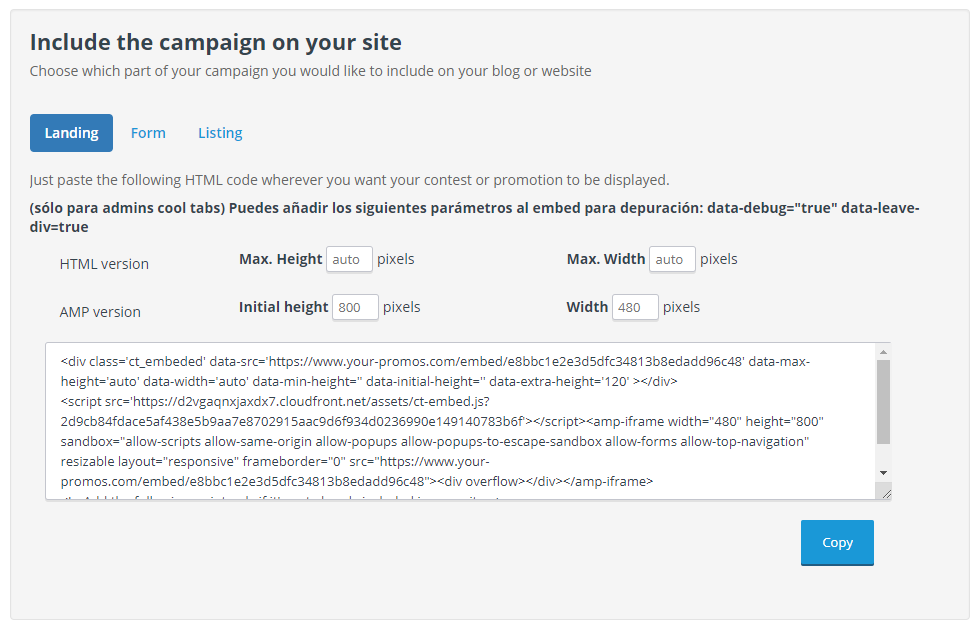 Own domain.
This new feature allows you to get a website on a domain or subdomain that you own, for example, similar to the following: http://promotions.mydomain.com or http://www.promotionsfrommybrand.com. This means that you can have all of your campaigns in one place or dedicate a domain or subdomain to a specific campaign that you launch, omitting any reference to Cool Tabs, and choose a specific look & feel for your campaigns. From now on, it will be your domain that is mentioned alongside your campaign or competition. 
This option is available for Plan Diamond and Cool Promo White Label apps clients who contact us for this specific service, which has additional costs. 
Example: http://game-of-thrones.dry.lt/
Related content.
Technical requirements to use your own domain for your Cool Tabs campaigns >>