1. Introduction.
The AMP (Accelerated Mobile Pages) version is a Google open-source initiative, which aims to improve the web experience on mobile devices. To do this, it prioritizes the speed and, therefore, the loading of content. In this way, websites are lighter, more attractive, and load almost instantly.
At Cool Tabs, we provide you with the content widget of your campaign, so you can embed it on any website. In addition, you can include the AMP version, only available in Cool Promo White Label campaigns.

2. Step by step.
1) From the main list of your campaigns, go to the 'Publish' section.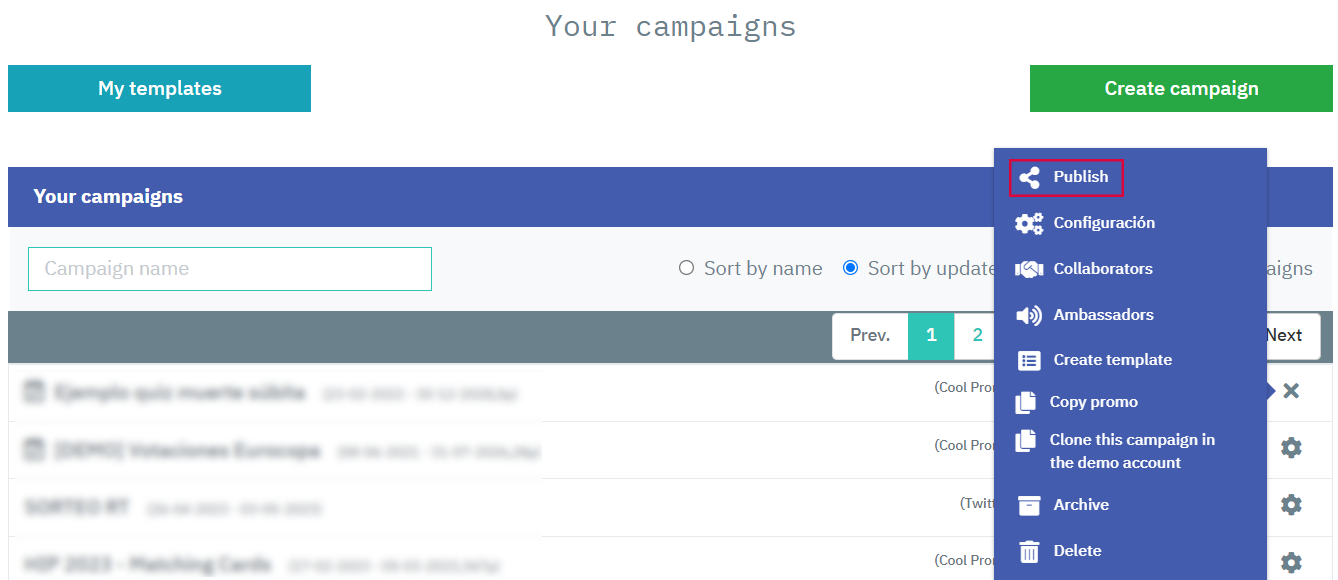 2) Go to the 'Include the campaign on your site' section and enable the option to include the AMP version.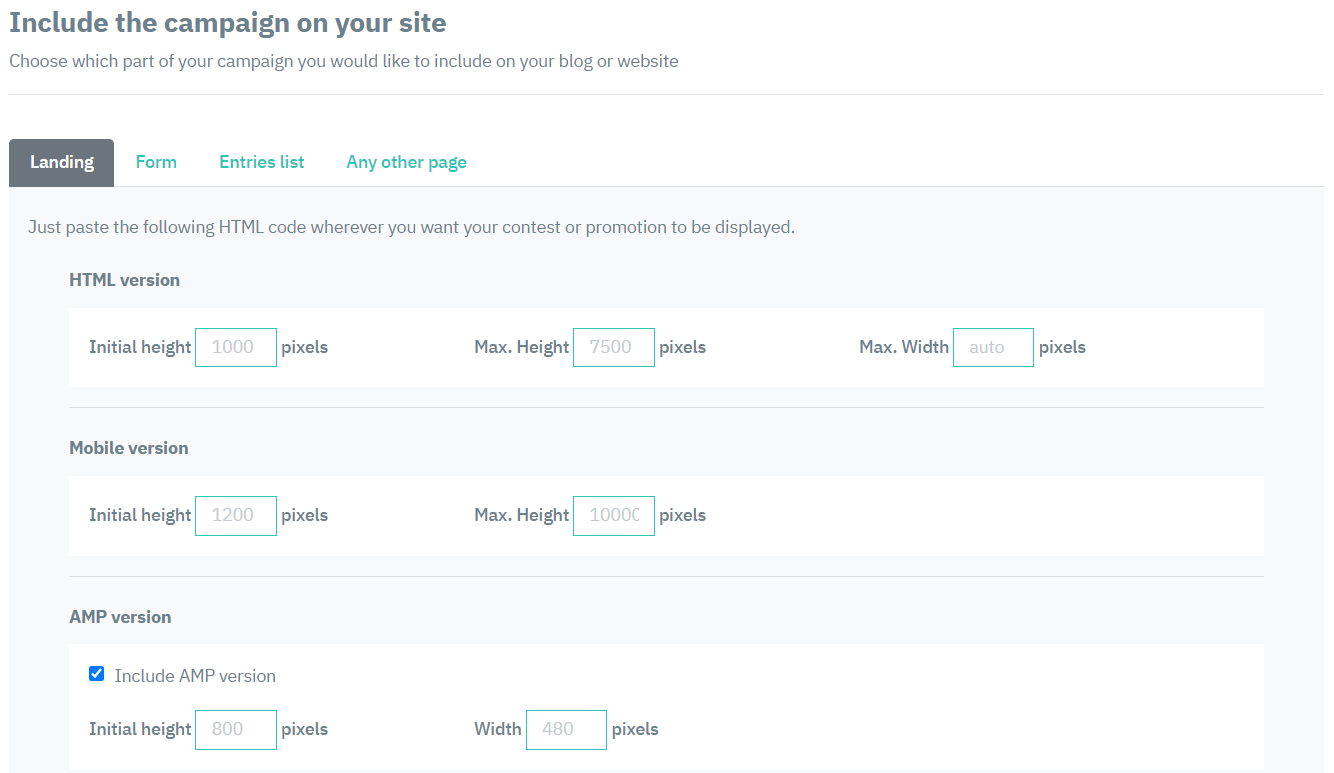 3. Other specifications.
If you have any questions, you can contact us at help@cool-tabs.com.

4. Related content.
Differences between own content and content widget.
How to embed your campaign with a popup on your web page.