1. Introduction.
You can create a direct sweepstake based on a Twitter or Instagram hashtag with our Social Media Analytics tool. You can make it from a profile which is already being monitored, or creating a new one from a hashtag.
2. Step by step.
1. Access the "Monitoring" section and select an active a profile which is already being monitored or create a new one. To do so, click on Instagram hashtag or Twitter content.


2. Click on "Sweepstakes and Winners" on the left side of it.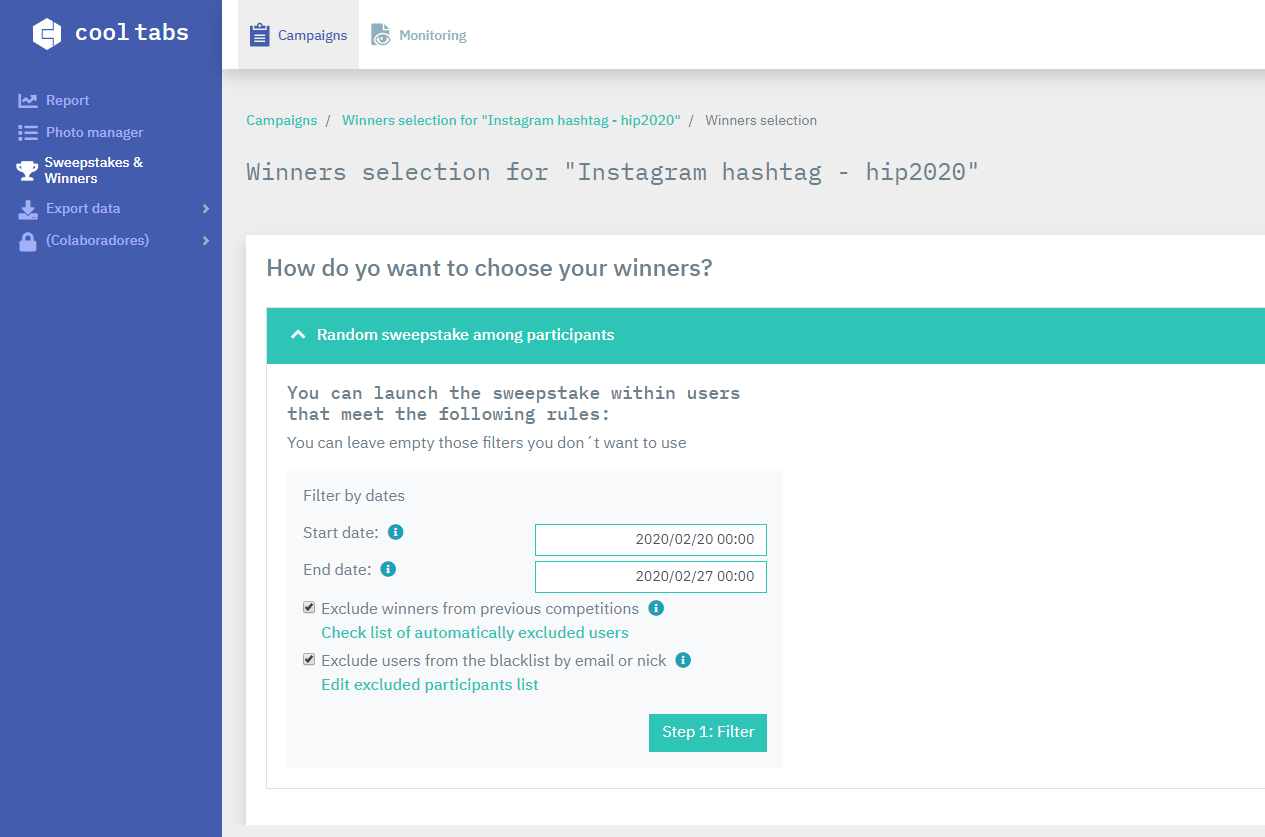 We remind you that with our "Blacklist" functionality, you can block users to avoid them being winners.
3. Filter the conditions you want the winners of your sweepstake to meet. You can choose dates, languages, to include or exclude certain content... Name the report and click on "Save this filter".
4. Filter discarding the users who don't follow the selected profiles (feature available on monitoring on Twitter and
from our
Gold One plan
)
, choose the number of winners and alternates and select the winner by clicking on "Launch Sweepstake".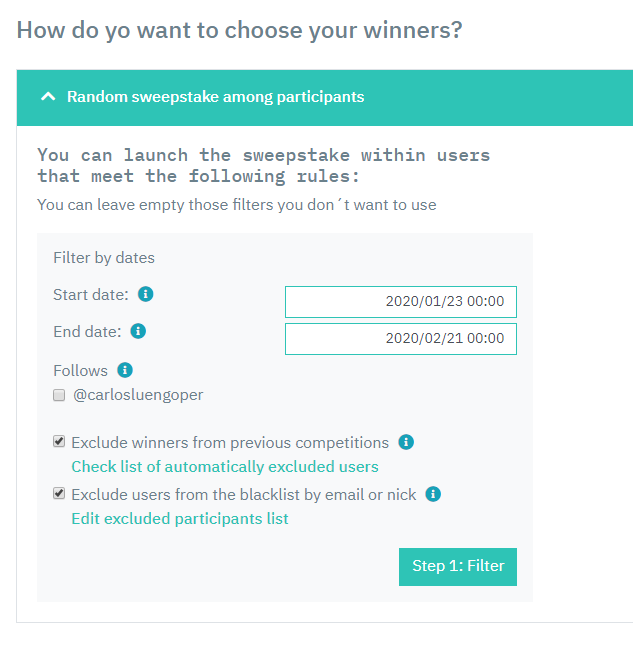 You can run this kind of sweepstake with any of our plans. Keep in mind that our Stone One Plan only allows you to monitor three profiles.
3. Other specifications.
If you have any questions during the process, do not hesitate to contact us through our web chat or our support email help@cool-tabs.com
4. Related content.
Create your hashtag sweepstake >>
How to Create a Direct Sweepstake Among Comments on Instagram >>