1. Introduction
To create a direct sweepstake among who comment one or more of your promoted ads in Facebook, choose our Instagram Sweepstakes app.
The application that allows you to make this type of sweepstake on Instagram is available with any of our plans.
2. Step by step.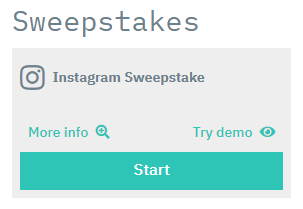 Then we will choose the option we want for our Instagram raffle: organic or promoted.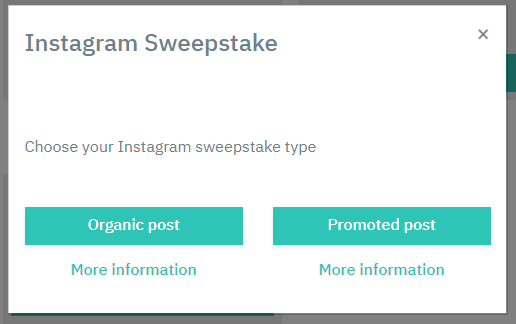 Allow access to your ads and choose the Instagram user with which you are going to launch the contest. Keep in mind that, as you're going to run a sweepstake in a promoted ad, you can only do it among users who have commented a certain post.
Select the dates by which the data will be collected.
Select the promoted ad you want to run the contest with.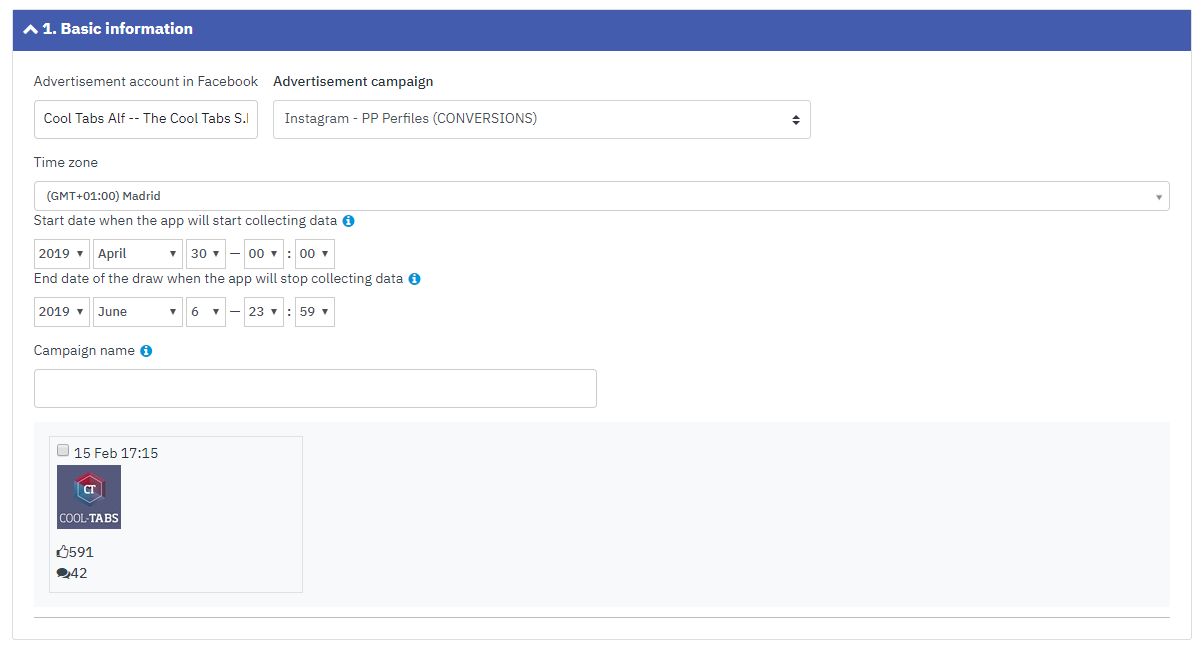 To choose the winner or winners, click on 'Choose winners' on the 'Winners' tab that you'll find on the left side of your screen.
Once you've chosen the winner/s, you'll get a link to a public winner's webebpage, so you can share the results with all your followers.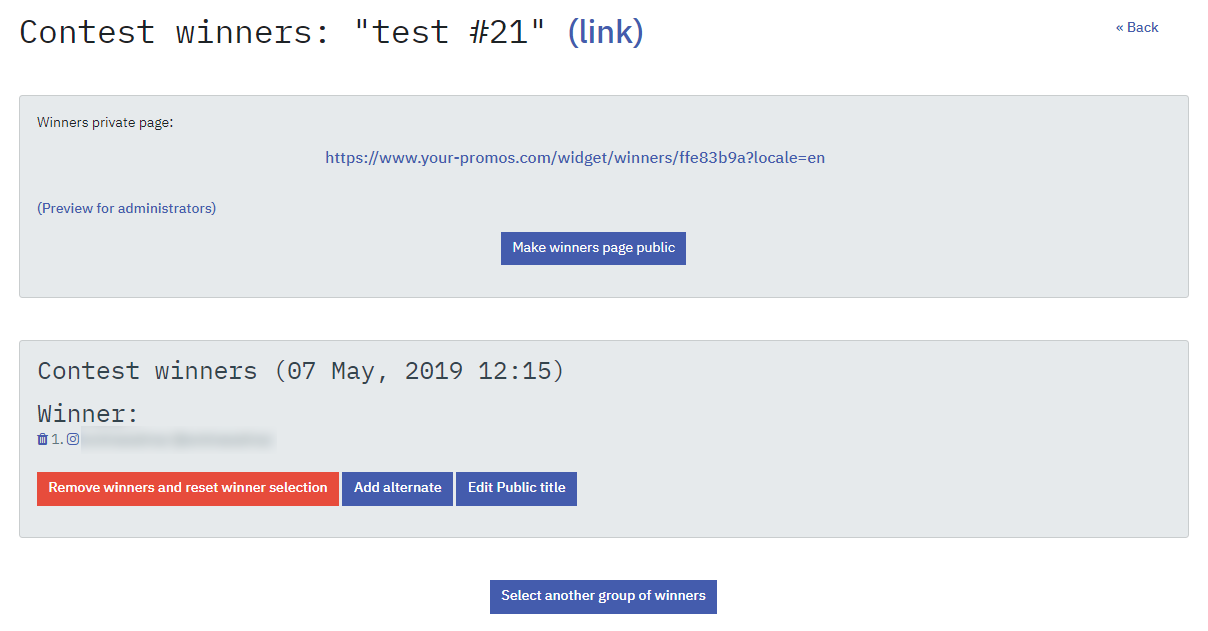 3. Other specifications.
If you have any questions during the process, do not hesitate to contact us through our web chat or our support email help@cool-tabs.com
4. Related Content.
How to Create a Direct Sweepstake Among Comments on Instagram >>
How to Create a Sweepstake Among Users Who React to a Promoted Post on Facebook >>