2.2. Accept Facebook permissions.
1. Introduction.
To run a sweepstake on Facebook or Instagram with the Facebook Sweepstakes and Instagram Sweepstakes apps, you need to link your profile and accept permissions. Without them, the social networks will not allow us to access the sweepstakes posts and collect users' participation so that you can select a winner.
Access to the data of an Instagram account is done through Facebook. So, for both Instagram and Facebook sweepstakes, you must associate a Facebook account. When using the sweepstakes apps, we will always ask you to associate a Facebook profile.
If you don't accept permissions or link the profile correctly, the profile where you want to run the sweepstakes doesn't appear. What should you do if you can't find your Facebook or Instagram profile to create a sweepstake with Cool Tabs? We explain it below.
2. Step by step.
2.1. Update permissions.
If the account on which you want to run the draw does not appear, go to your Cool Tabs profile, click on 'Your user', and then 'Edit profiles'.

You will see all the social profiles linked to your user. Click on 'Update permissions'.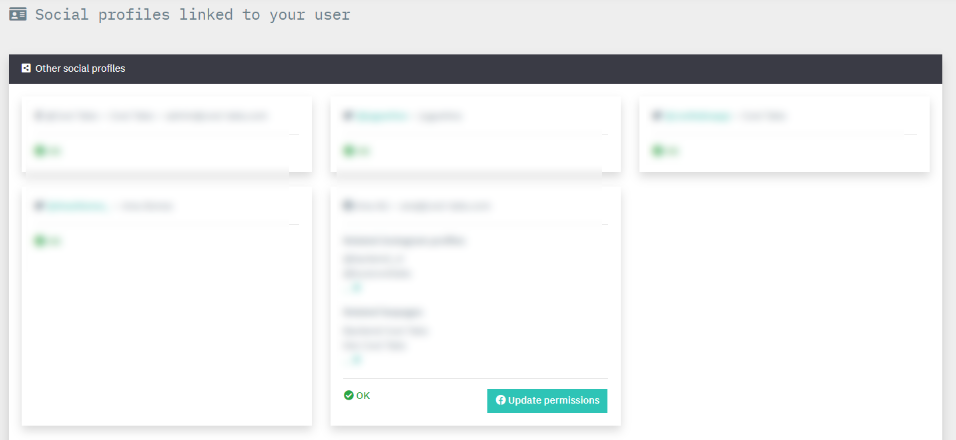 If you do not have any associated profiles yet, click on 'Add profile' and then on the 'Facebook' option.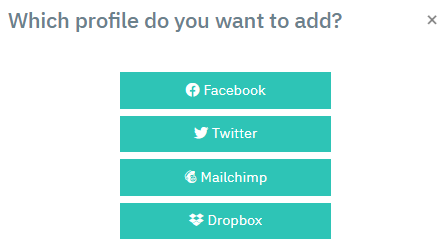 2.2. Accept Facebook permissions.
By clicking on 'Update permissions', you will be redirected to Facebook and a dialogue box will open to accept permissions.
Click on 'Edit settings', because if you click on 'Continue' you will not be able to configure the profiles.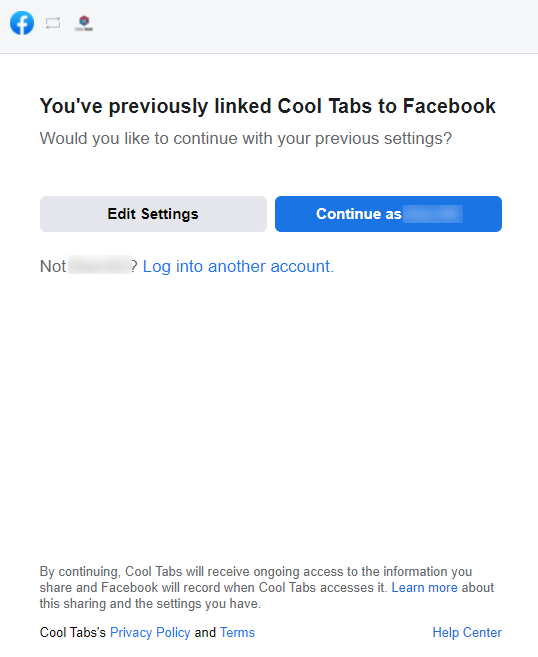 2.3. Link Instagram accounts.
Make sure to check all the Instagram profiles you want to link and click on 'Next'.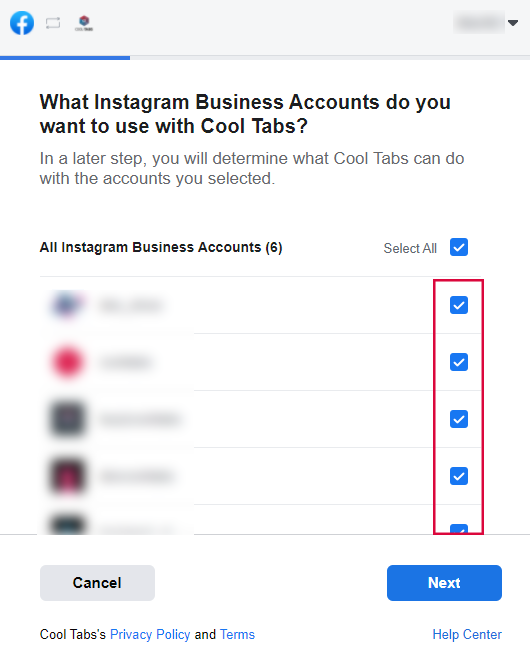 It is important that you also choose the fan pages associated with those profiles. If you do not mark the fan page associated with the Instagram profile, the sweepstakes cannot be carried out. If in doubt, we recommend that you check all the fan pages.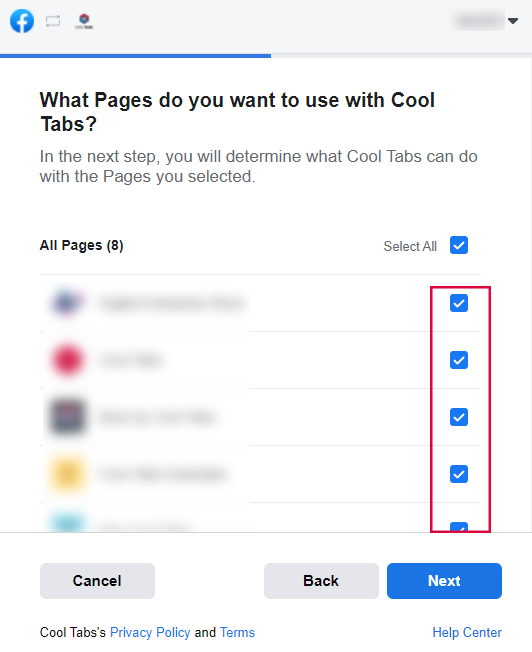 Finally, select the permissions you are going to give to the platform and click on 'Done'. Cool Tabs may not work properly if you uncheck these options. So, we recommend you check all of them. You will always be able to access them again to edit them.
Once you finish the process to link your account(s), you will be able to use the sweepstakes apps to run your sweepstakes on Instagram or Facebook.
3. Other specifications.
If you have any doubts during the process, please write to us at help@cool-tabs.com.
4. Related content.
How to create sweepstakes on Instagram and select winners >>
How to create sweepstakes on Facebook and select winners >>