1. Introduction.
When you set up the design of your campaign, you can include a description on the landing page in which, for example, you briefly explain how it works. This description can contain text, images and video.
2. Step by step.
To add the video, go to the 'Design' section of the campaign editor.
You can include a video in two ways:
Embedding the video code in HTML: in the 'Design' section, 'Basic data' tab, you will see a box to include a description. Click on "HTML Source" to edit it and be able to include the code and embed the video.
Inserting the URL: in the "Design" section, 'Images/video' tab, you also have a section to directly include the URL of the video you want to show. In "Presentation video (insert the URL of YouTube, Vimeo, etc.)" paste the URL of the video.

Below, you can see an example of how a campaign landing page would look like.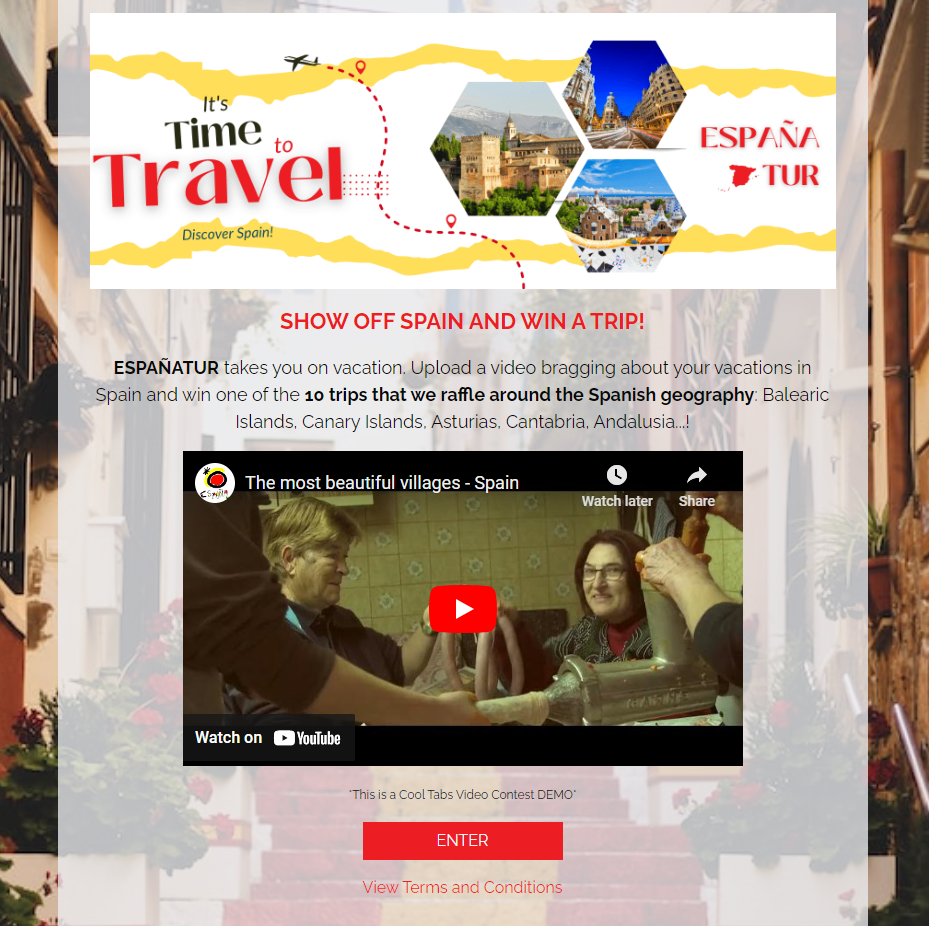 3. Other specifications.
If you have any questions, please contact us at help@cool-tabs.com.
4. Related content.
What Materials Do You Need in Order to Run a Campaign?