1. Introduction.
In Cool Tabs, with any of our applications you can download a file in Excel or CSV format with all the information of the participations (including unpublished ones).
2. Step by step.
1. Once we have created our campaign, we go to the "Participations" section of the "Your Campaigns" list: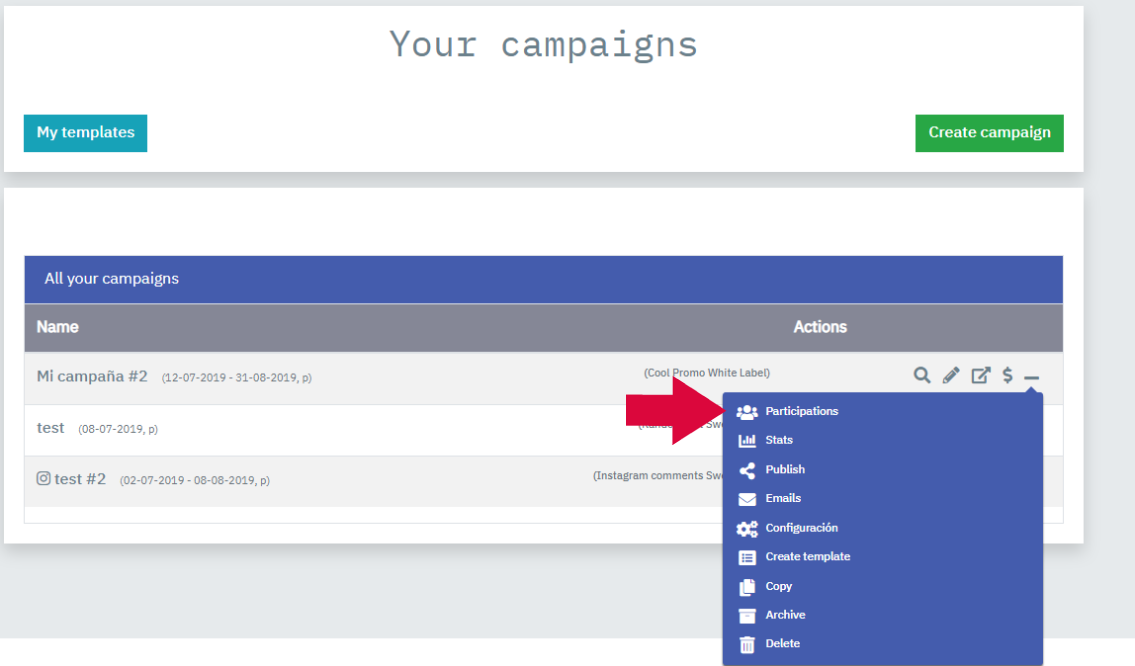 2. In the sidebar on the left, we will click on "Export data".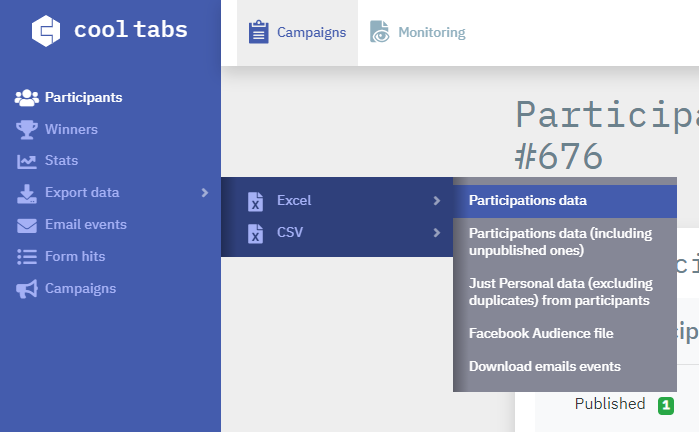 3. We will wait for the file to be downloaded. In addition, we will receive a link in the mail of our account in which we can download the file.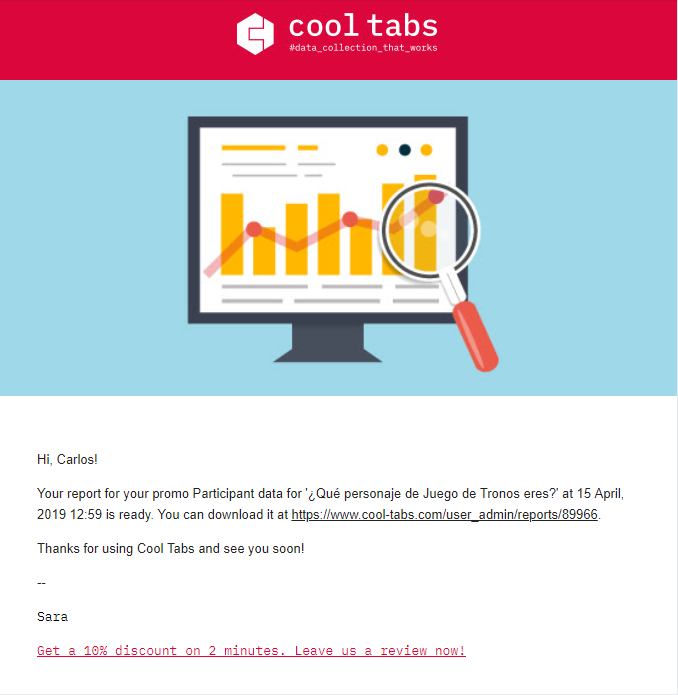 3. Other specifications.
If you have any questions during the process, do not hesitate to contact us through help@cool-tabs.com
4. Related content.
Cool Promo: Create your Campaign with Cool Tabs >>