To be able to visualize all the images of the participants in a photo contest, we have created a dashboard which you can access from the participants list's webpage. Once you are logged on Cool Tabs, click on the icon "See participations" of your photo contest on the section  'Your content'. Once you do that, you will see an option in the left section of the page under the title "See all images". Click there.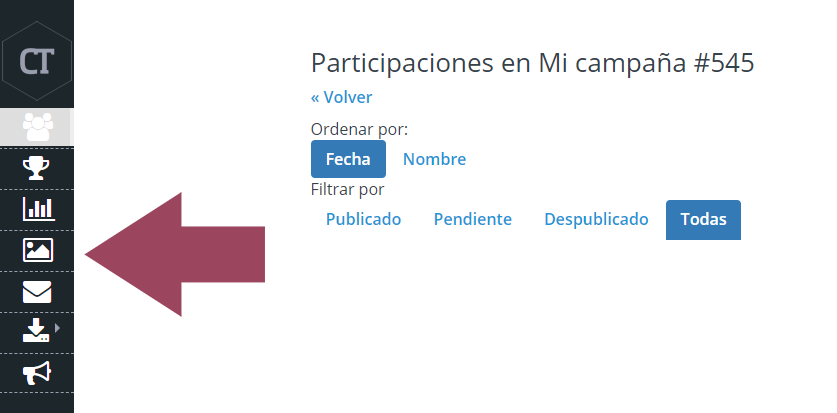 To access that url, which contains all the images of the participants in your contest, it's not necessary to be logged with the Cool Tabs' account of the contest's administrator. 
This way, you can invite your client (or whoever you want) to visualize and access all the pictures. 
It's also possible to download all the original size images clicking on that url. For that purpose, you'll need a plugin which downloads all the images located on a certain website. We use DownThemAll! for Firefox and Metalink Downloader for Chrome. 
Related content.