1. Introduction.
Do you want to create multiple campaigns with a very similar structure, or simply do not want to fill out again step-by-step the set-up of a new campaign? Clone your campaign!
2. Step by step.
1) Log in to your Cool Tabs account.
2) Click the "Copy" section corresponding to the campaign you want to duplicate.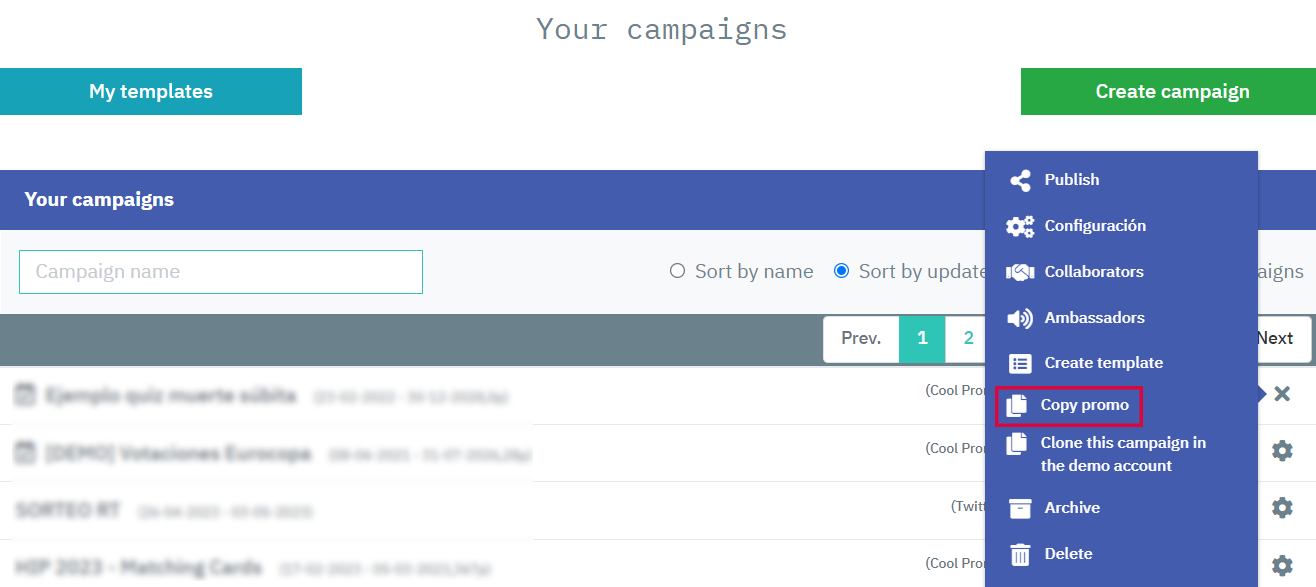 The duplicated campaign will appear in the main list of your campaigns, so you can start working on it. It will be named with the name of the original campaign + Copy. When you edit it, you can change its name in the 'Basic data' section of the campaign edition.
3. Other specifications.
If you have any questions or problems during the process, you can contact us at help@cool-tabs.com.
4. Related content.
How to generate a template from a campaign.