1. Introduction.
You can activate the Anonymous Login to allow the access to your campaigns even if the user has no accounts in Social Networks. Nevertheless, you still can ask for personal data in the entry form, that's up to you. If you don't require any personal data, the users will participate in a complete anonymous way. This option is the best one for opinion surveys or polls.
2. Configuration options for Anonymous Login.
Anonymous Login is available for our apps Cool Promo and Cool Promo White Label and offers you the following posibilities: 
1. Anonymously participation in the campaign as the only way to access it or as an aditional option. This option can be compatible with the participation from Facebook, Twitter, Instagram, Linkedin and Google+. You only need to select all, some or one of the posibilities for your campaign in the 'Campaign login' section.  

2. You can require or not require personal data from the users that login anonymously. If you need any aditional data from the users that login anonymously, you can require it in the section 'Entry form configuration'.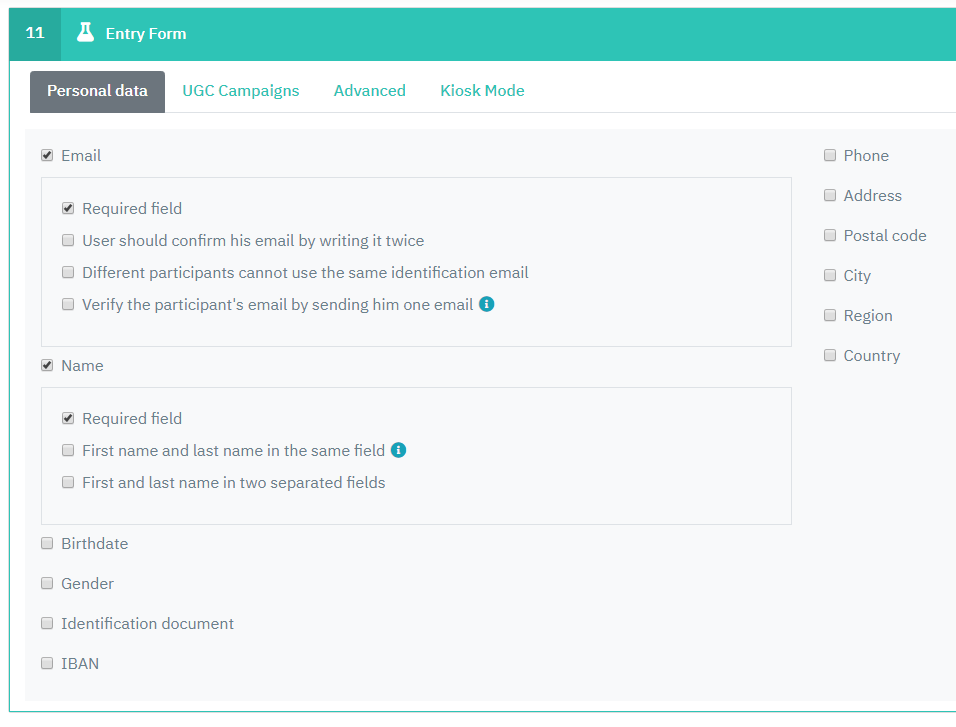 3. Related content.