1. Introduction.
Our Cool Promo and Cool Promo White Label applications will allow you to create a video contest. Just as you can create a personality or a knowledge quiz, the platform will allow you to create a campaign in which users have to upload their videos in order to participate.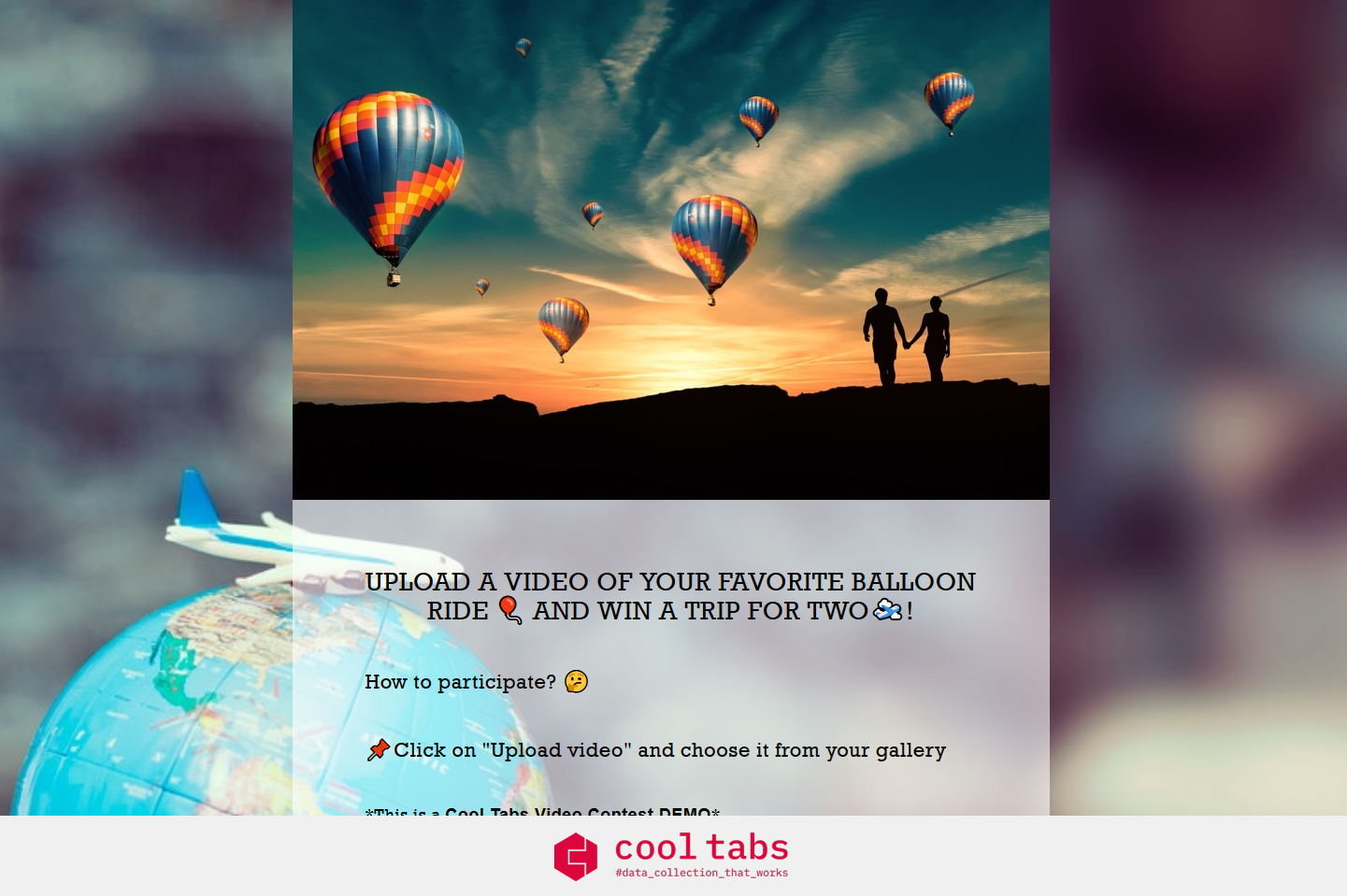 2. Step by step.
After filling out the first sections of your campaign, you will reach the Entry Form section. You have to decide what data you will need from participants: name, surname, email... After that, you will have to activate the option of "Video competition", under the "UGC Campaigns" tab.
*Remember that the maximum size of videos supported by our platform is 100MB.*

By default, users will be able to participate with a Youtube or Vimeo video link, but you can also activate the upload from users' devices. You've to activate the check "The participants will be able to upload their videos from their mobile/computer". 
This feature (available only in our Diamond plans) includes the first 50 video uploads to your campaign. Once you've reached this 50 video limit, extra costs may apply. Contact us through
help@cool-tabs.com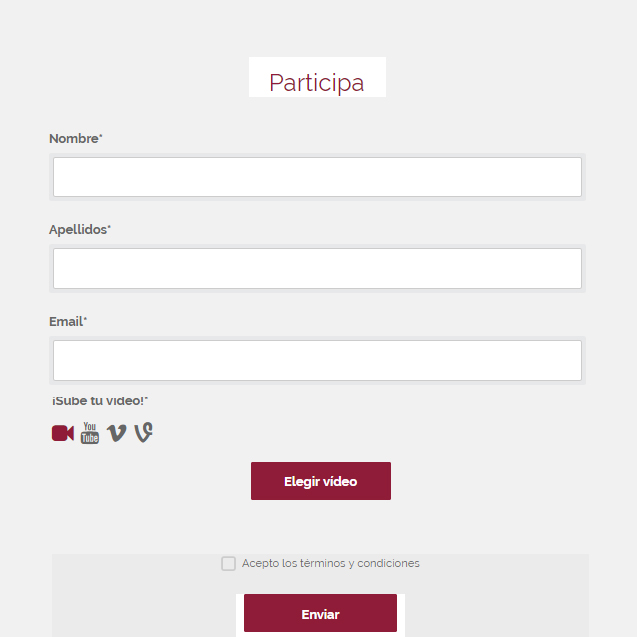 4. Other specifications.
When activating one of our Diamond plans, the first 50 videos that your participants upload to the app are included (video upload enabled). Once you have exceeded 50 videos, you can buy additional packs of 100 videos. Just contact us through help@cool-tabs.com
5. Related content.