1. Introduction.
Our Cool Promo and Cool Promo White Label applications allow you to create a picture and video contest. Just as you can create a personality or knowledge quiz, the platform allows you to upload images for contests.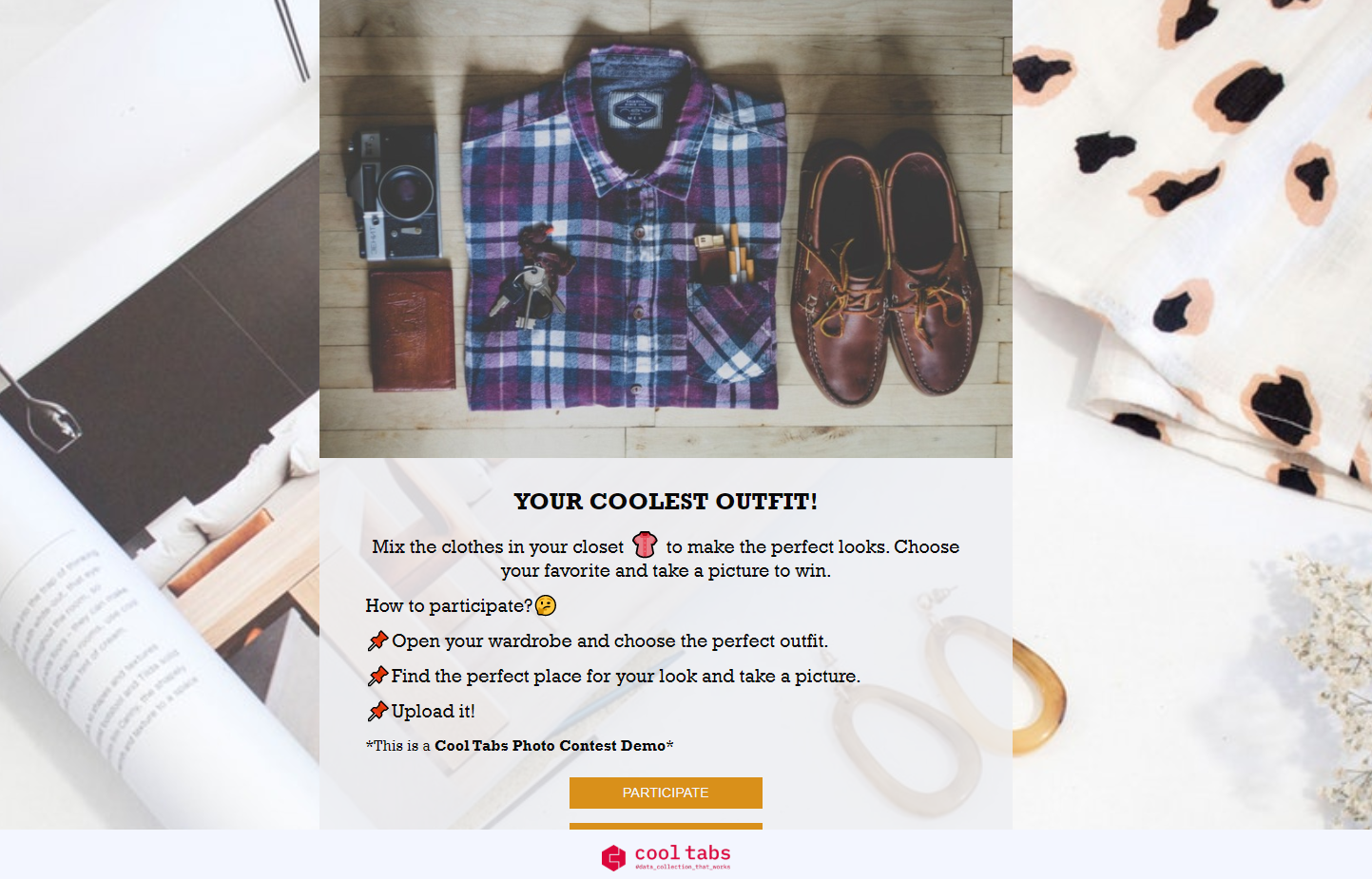 2. Step by step.
After having filled in the first sections of your campaign, you will arrive at the "Entry Form" section, where you must decide what you want to ask the user: name, surname, e-mail... After that, you will have to activate the option "An image must be uploaded to take part", in the UGC campaigns tab.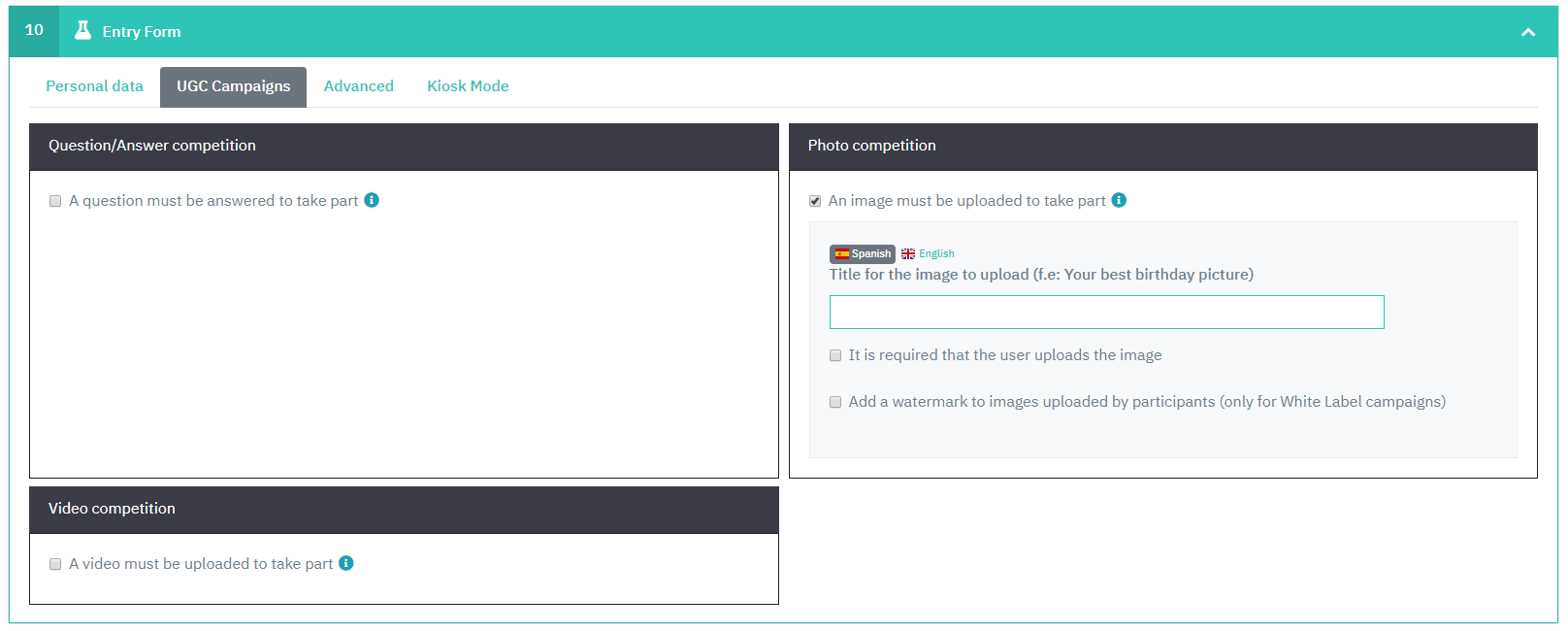 Once we have completed these sections, we will save our campaign.
3. Other specifications.
If you have any questions during the process, do not hesitate to contact us through our web chat or our support email help@cool-tabs.com
4. Related content.
Cool Promo White Label: Create Your White Label Campaign >>