1. Introduction.
With Cool Tabs, you can set up sweepstakes, contests, or promotions in which users, in order to participate, have to register with their TikTok account. This type of campaign can be configured thanks to the social login with TikTok.
Registration with TikTok also allows you to establish as a condition for participation that participants must choose one of their public TikTok videos and that this publication includes a hashtag you specify.
As you can see, social login with TikTok will allow you to organize, from simple sweepstakes with a registration form, and contests in which participants must generate content, to gamification or dynamization mechanics, such as games, prize roulette, etc.
The Cool Promo and Cool Promo White Label applications, included in the Cool Tabs Gold and Diamond plans, allow you to set up this type of campaign.
You can also create your TikTok sweepstakes or contest with the 7-day free trial, which allows you to test any of our plans.
<< Try the DEMO TikTok Contest >>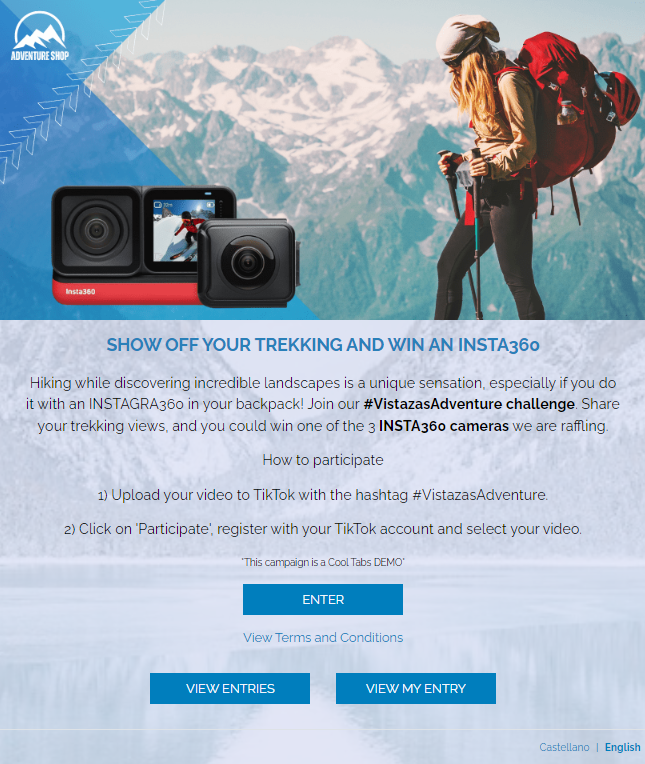 2. Step by step.
2.1. Create the campaign.
1) Log in to your Cool Tabs account. If you are not registered yet, please take a look at the tutorial: How to create a Cool Tabs account.

2) Create a new campaign by clicking on the 'Create campaign' button.
If this is the first time you are using the platform, you will not see the 'Create campaign' button. You will directly see the app catalog.

3) Select the Cool Promo or Cool Promo White Label application, depending on whether you have a Gold or Diamond plan, respectively.

Next, you will have to configure the basic sections of the campaign, related to registration, design, dates…
2.1.1. Register.
Determine how the participants have to register for the contest. In this case, you must check the 'TikTok' option.

Integration with TikTok
When you check social login with TikTok, it will display a section related to 'Integration with TikTok' where you can set as a condition to participate that the user must choose one of their public TikTok videos.
This integration is the one that allows you to organize sweepstakes in which participants must upload a post to their TikTok profile and automatically collect those participations. It also allows you to organize a voting contest, in which you enable a period of time for the rest of the users to vote for their favorite.
In addition, in the case of organizing sweepstakes or contest of this type, you will be able to specify the hashtag that must be contained in the publication that the participant uploads to his/her TikTok profile. In this way, users will only be able to complete the registration form and, therefore, their participation, if their publication includes that hashtag.
If you want to organize a contest or sweepstakes on TikTok of this type, activate the checkbox 'In order to participate, the user must choose one of his public TikTok videos'. If you wish, you can add a text, as a statement, to tell participants that they must select a post from their profile.
And if the video post needs to include a specific hashtag, check the 'Video must contain this/these hashtags' checkbox. Write the hashtag(s) that the post must include.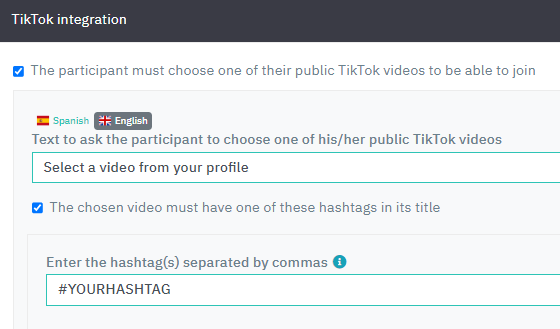 2.1.2. Basic data.
Name: this is the name of your contest so that you can identify it internally in the list of your campaigns.
Where you want users to access: by default, it will be the microsite that we provide when generating a campaign with Cool Tabs.

2.1.3. Design.
In the 'Design' section you can customize everything related to the appearance of the contest: main image, background image, descriptive text, font, colors…
You can use the options we give you by default, include your own HTML, or use the more customized option with our advanced configuration.
We explain this section in more detail in the tutorial How to design your campaign with Cool Promo or Cool Promo White Label.
2.1.4. Dates.
In this section, indicate the start and end dates on which your campaign will be visible.

2.1.5. Entries.
Set the dates on which users will be able to participate (these usually match with the start and end dates of the campaign).

In the 'Restrictions' tab, you can determine the number of times a user can participate.

TikTok Video Contests
If you are setting up a video contest and want everyone to be able to see who has participated, in the 'Entries list' tab, check the 'Enable public participation' option.
Also, activate the content gallery so that the photos appear in a gallery, instead of one below the other. You can choose the number of columns.
Note that if you are going to allow voting in the contest, the entries will have to be public. This way, users will be able to see the content and vote for their favorite.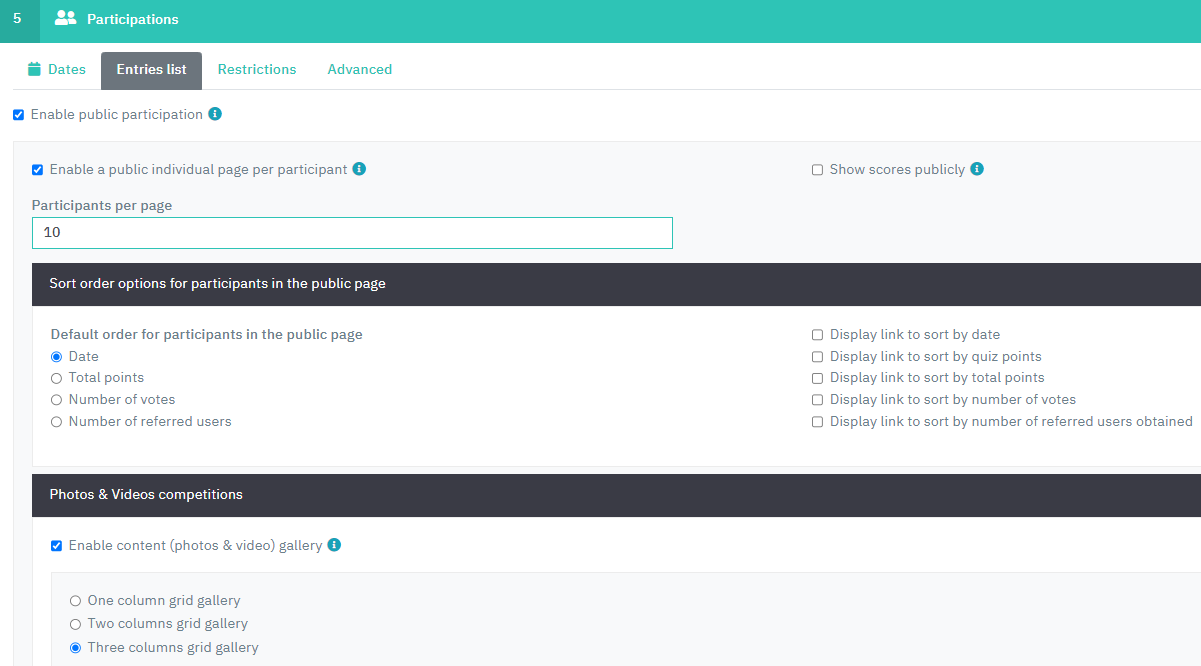 2.1.6. Final screen.
In this section, you can customize, with image, text and/or GIF, the message that will be shown to the user after participating.
Tutorial: How to configure the final screens.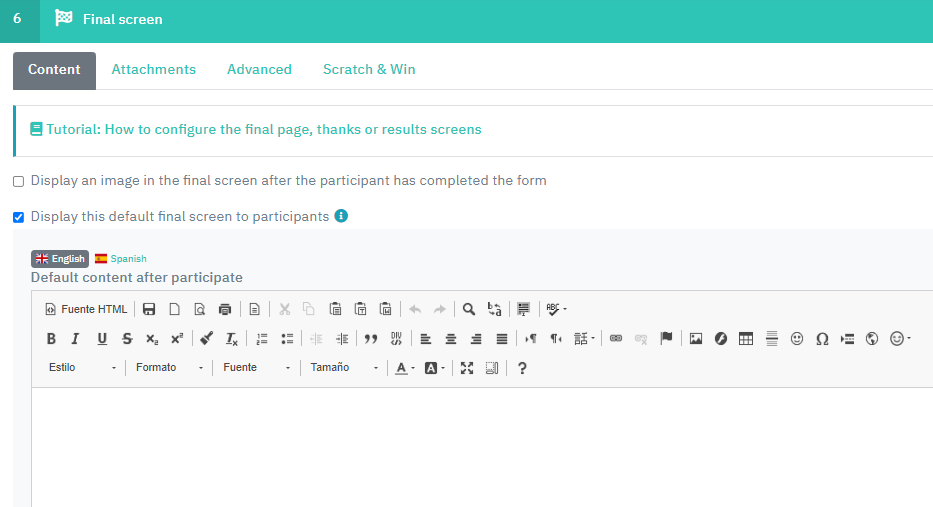 2.1.7. Entry form.
In the 'Form' section, add the fields you wish to request from the participants, such as their email. You can also include other fields you want, such as the TikTok username, in the 'Custom entry form' section.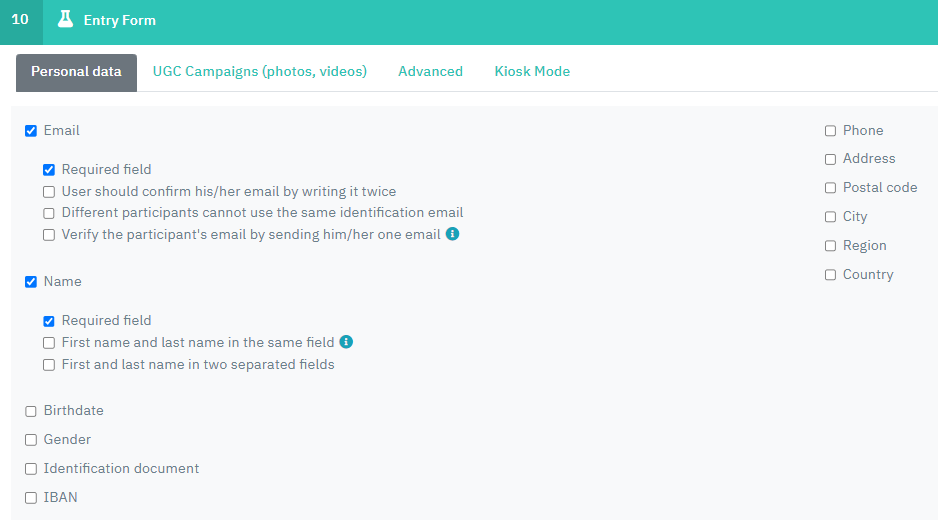 Below, you can see an example of how the participation form for a video contest with a hashtag would look like, in which the first name, last name, and email fields have been enabled.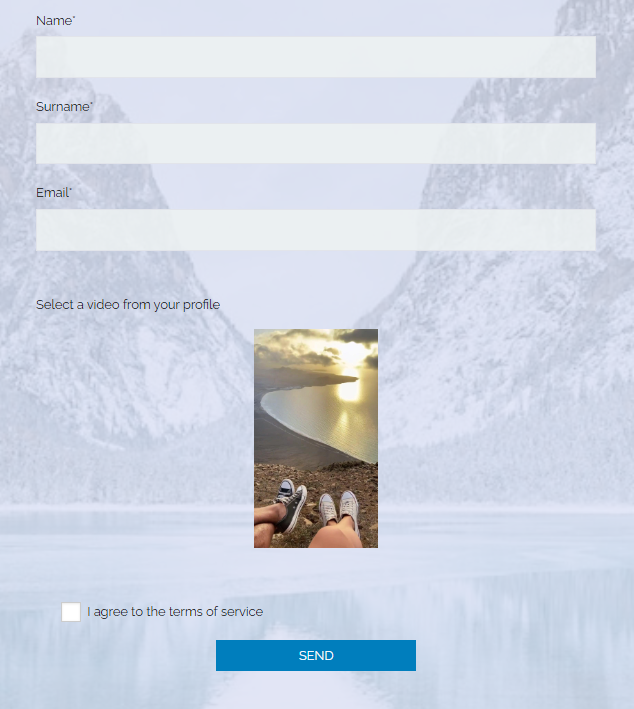 2.1.8. Votes.
If you are setting up a video contest, you can enable a period of time for users to vote for their favorite participant. To do this, activate voting in the entries, in the 'Votes' section, and determine the dates on which they will be able to vote and how many times they can do so.
Automatically, the user will be able to vote by providing their email address. You can vote with your Google/Gmail, Yahoo or Microsoft/Hotmail account.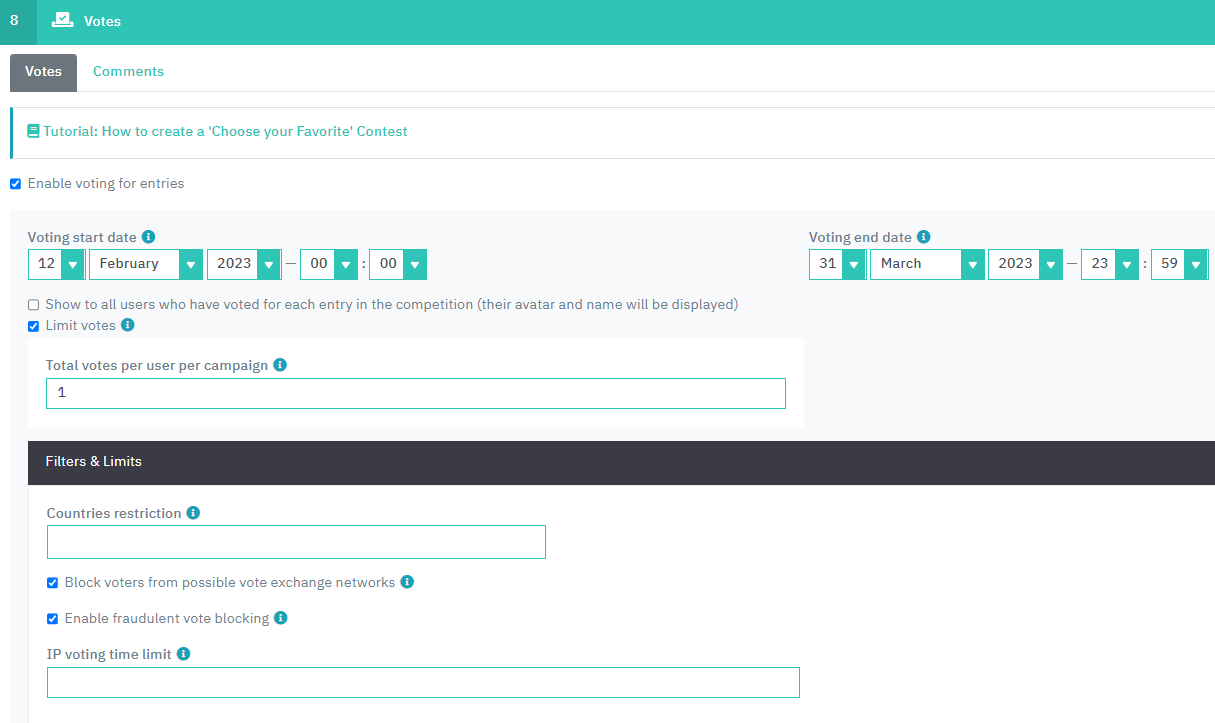 2.1.9. Legal conditions.
You can include the legal terms of your contest, as well as add additional checkboxes that you need for the processing of participants' personal data for different purposes. For example, the creation of social profiles, the subscription to a newsletter, the acceptance of sending commercial information…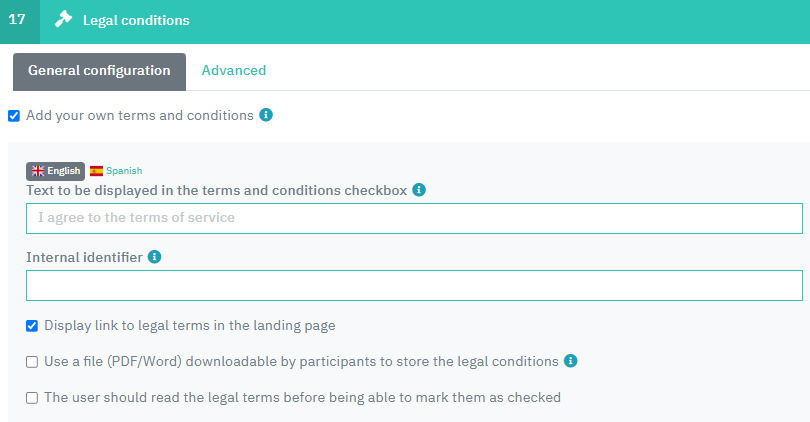 2.1.10. Save and Preview.
At the end of the campaign editing, you will find the buttons to save, save and preview or save and continue editing your contest.
2.1.11. Winner selection.
Once the contest participation period is over, you will be able to select the winners.
To start the selection, you can consult the tutorial: How to select winners and obtain your Certificate of Validity.
3. Other specifications
In this tutorial, we have explained how to set up sweepstakes or contests with a TikTok login. You can combine it with other types of campaigns, such as, for example:

If you have any questions during the process, do not hesitate to contact us through our web chat or our support email help@cool-tabs.com
4. Related content.
How to access the URL of your campaign to publish it >>
Cool Promo White Label: how to create your white label campaign with Cool Tabs >>
Cool Promo: how to create your campaign with Cool Tabs >>
How to create a Contest or Sweepstakes on Twitch >>